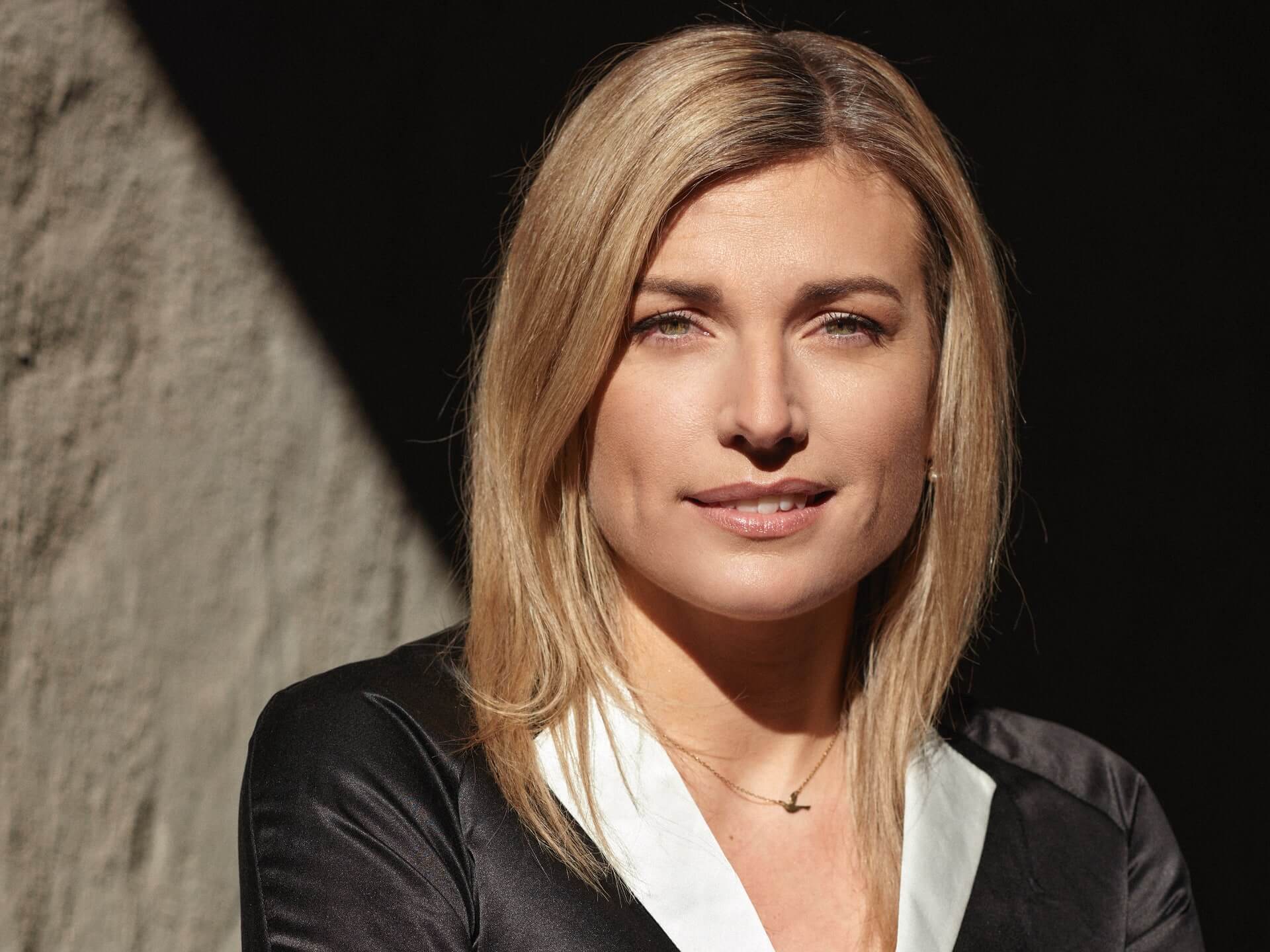 Career path: From handball to product innovation
Elin Furelid, Director of Portfolio Innovation at Absolut Vodka, explains how a stream of supportive managers, focused leadership training and a flexible approach to working has enabled her to build a successful 17- year career at Absolut Vodka.
When Elin walked through the doors at V&S Absolut Spirits in 2005, she didn't plan on hanging around for much more than eight months, let alone 17 years (and counting).
Having ended her professional handball playing career playing for Panathlitikos Sykeon in Greece, Elin returned to Sweden. With just a dissertation to complete for her law degree finals, she looked for a job that would simply enable her to "get into the working system" before having her first child. It was by luck, she says, that Elin landed an interim job as a personal assistant to the CEO at the then V&S Absolut Spirits. And at the time, there was no grand plan to pursue a career at one of the world's leading spirits companies. Far from it.
"I thought let's do it for eight months, have a baby and then become a lawyer. That was always my plan," says Elin. "But I was having so much fun. As you can't market alcohol in Sweden, I had no idea what a gem Absolut was. I was blown away by the creativity and how big and cool it was globally."
What drives me is finding new techniques for the planet to survive. I get a tingling in my stomach when I think about getting great designs into people's hands whilst trying to find solutions that are sustainable and make a difference.

Elin Furelid, Director Portfolio and Innovation*
Having been given the opportunity to work with consumer contacts during her maternity leave, Elin was then offered a role back at the company when it ended. Again, there was no long-term career strategy in mind – her first goal was simply to secure a job at a company she admired greatly.
Buoyed by a supportive structure, it wasn't long before Elin was able to move on from being a personal assistant – initially to work on the commercial side of the business, where she had several roles, including a stint looking after the Nordic and Baltic region. However, the creativity that had blown her mind when she first arrived has struck a chord and, in 2010, after having a second baby, she side-stepped into a role that bridged both commercial and marketing, working on the asset management side of the business. "I always knew I wanted to try marketing because I was so impressed by the creativity of the teams," she adds.
Supported by a slew of different managers, Elin, despite not having an official marketing qualification, was able to steer her career down a marketing path. She took on several positions, including global head roles, covering promotions, product design and product development and in May 2022 was appointed Director of Portfolio Innovation at Absolut Vodka.
A mother of four, Elin says the company's long- standing attitude around flexible working has been of huge benefit in enabling her to progress in her career despite the vagaries of juggling childcare and work. "No one ever looks down on you for going home and picking up your kids at 4.30 pm because they know you're doing your work. It might not seem like a big thing but being given 'freedom with responsibility' is huge." Elin's journey hasn't been without its challenges though. She admits that as "a young female" she was often too quiet to get her points across in meetings and she has learned not to take things personally when work is being criticised. In the past, she says, teams had perhaps been too individualistic, working in silos, but this has improved markedly in recent years.
A self-described leader from the back, Elin is driven not by job titles but by having a "meaningful and fun job". It means that in her spare time when she's not playing sports with her four children or streaming series and documentaries with her husband, she is having a cup of coffee reading magazines, newsletters and blogs around packaging and design. After all, Elin loves solving problems.
*Since the article was published Elin is Director of Future Packaging.
Training:
The leadership training at The Absolut Company is extremely focused on you, which really helps you develop your own leadership style. They listen. In my experience, if you let them know what you aspire to, they are always very supportive.
Teamwork:
I often played as the playmaker in handball steering my teammates and making sure that we stayed positive. I learned so much about the importance of teamwork, rather than one person doing all of it and taking all the credit.
Gender:
The company has been very equal on the gender split for many years, particularly at a senior level. But diversity as a whole is a prerequisite for a successful company, now and in the future, I believe. Likewise, a flexible approach to working is super important – not only to retain female talent, but all talent.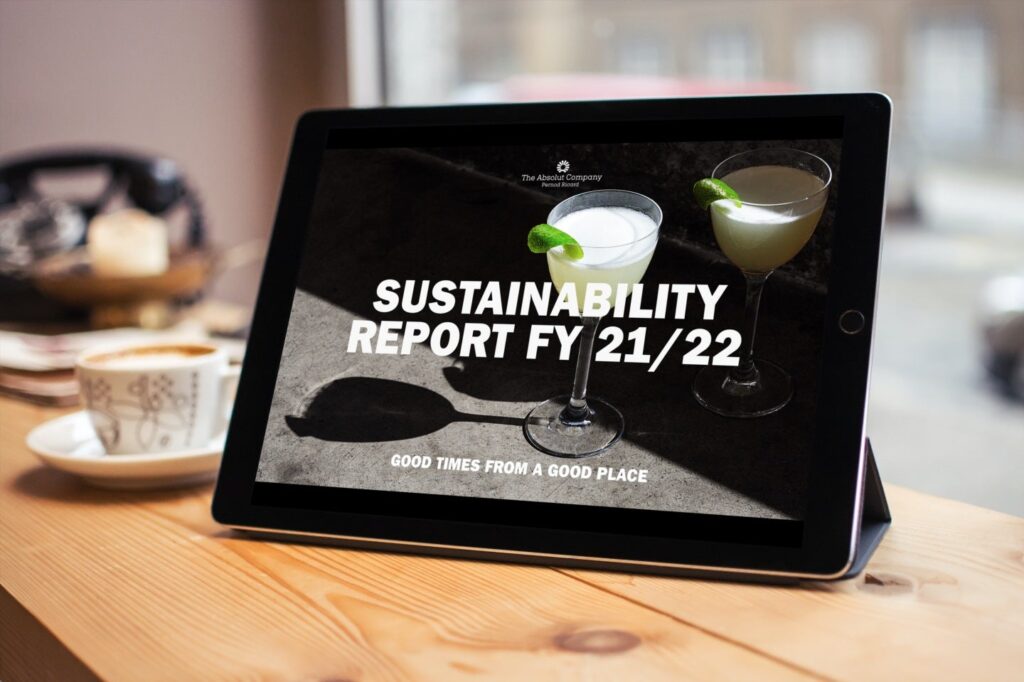 Download the report
This, and more, is from the Sustainability Report for fiscal year 21/22. It's available on this site, as well as in PDF form if you prefer (27 MB).