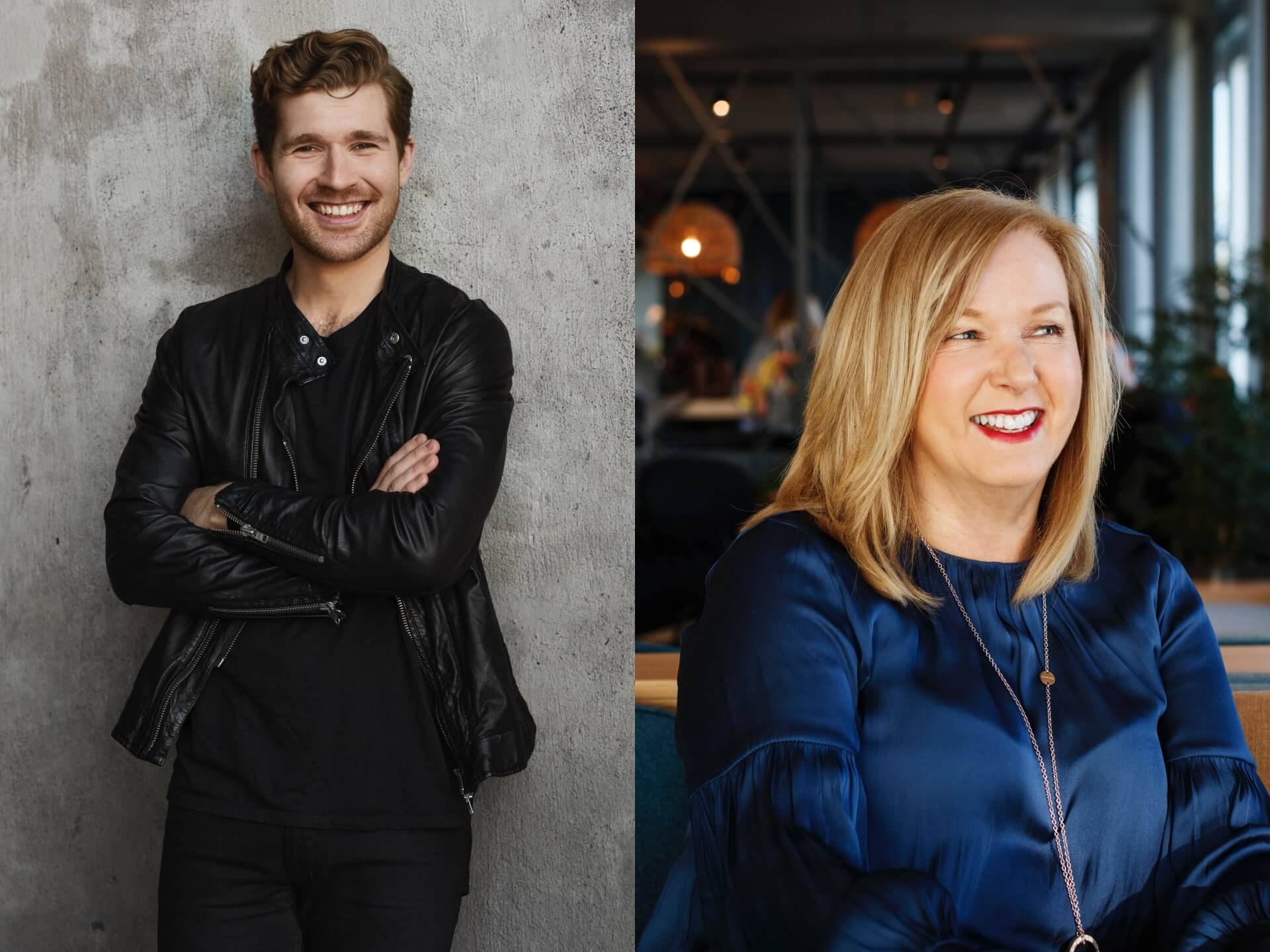 Upping the ante on plastic waste reduction 
It is estimated that there will be more plastic than fish in our oceans by 2050 unless immediate and sustained action is taken.1 Lynne Millar, Director of Purchasing for Malibu and Kahlúa global operations and Alexander Klismo, Global Brand Manager, explain how Malibu is driving the plastic waste reduction agenda, through innovation and collaboration.
Malibu has been exploring ways to improve its use of plastic in packaging by looking to cut waste and increase the amount of recycled plastic in its bottles ever since it made its glass bottles lighter several years ago.
Lynne, who has been in the drinks industry for more than 37 years, says: "When we first made our glass bottles lighter, it made us think of what else we can do. How could we be more efficient in terms of packaging to have less waste, for instance?"
Plastic is a great vessel for protecting food, liquid and all kinds of consumer goods. It doesn't have to be the demon it is often perceived to be, but we need to make sure that there is the recycling infrastructure in place to build a circular economy.

Lynne Millar, Director of Purchasing for Malibu and Kahlúa
Alexander highlights that other sustainable packaging initiatives have since followed – initiatives that have given Malibu the platform to talk more about sustainability with its consumers. He adds: "We are currently in partnership with Plastic Bank and are also reducing the use of virgin plastic in our bottles. We have built the foundations to be able to talk more about sustainability, particularly with Gen Z consumers, who are very in tune with what brands stand for when it comes to the environment."
Packaging is part of Pernod Ricard's sustainability roadmap, Good Times for a Good Place, launched in 2019. The roadmap is based around four distinct pillars: Nurturing Terroir; Valuing People; Responsible Hosting; and Circular Making – the pillar where all things plastic and packaging fall.
Progress is being made. As signatories to the New Plastics Economy, an initiative of the Ellen MacArthur Foundation (the charity inspired by the world-renowned sailor to create a circular economy), Pernod Ricard set out its stall to have at least 25% recycled plastic in its packaging by 2025. Malibu not only met the target four years ahead of plan, it beat it. Today, Malibu bottles are made with 30% recycled plastic.
Four years ahead of plan, Malibu has achieved its goal of using at least 25% recycled plastic.
With a certificate from the foundation in hand, Malibu's challenge now is how to drive the 30% percentage of recycled content higher. The answer could lie across the pond. As it stands, the manufacturer of our PET bottles buys all of its recycled plastic from Asia, where it is readily available. However, most of its plastic packaging is sold in the US, where the amount of recycled plastic content is low due to a lack of recycling infrastructure, however, there is work going on to approve a US domestic source.
"Consumers in the US prefer bottles that are lighter, safer and bigger [for all the beach and pool parties] and so the bulk of our plastic bottles are sold there, unlike in Europe where glass bottles are the most popular," says Lynne. "It is why much of our current focus is on the US, engaging with MRFs (material recycling facilities) to see what they are doing and how we can support them. The signs are positive. Recycling plastic is starting to become more prevalent, and we are currently exploring ways to get ahead in the US."
With the pandemic and COP26 still fresh in people's minds, climate change and sustainability have arguably never been higher on the agenda – and as such, increasing numbers of consumers care about the impact of packaging can have on the environment.
We love summers – and we want to protect it for future generations to come.
Certainly, customer surveys by Malibu reinforce this notion, says Alexander. "We get feedback from our consumers all the time that helps form our plans for sustainability. We know that we have to continually improve our packaging, use fewer resources and minimise our environmental impact. We love summers. And we want to protect summers for future generations to come," he adds.
Malibu's sustainability plans include a partnership with Plastic Bank, an initiative sparked by a TED Talk that Lynne came across four years ago. "David Katz founder of Plastic Bank was so passionate about plastic during his talk – he immediately captured my imagination. For the first time, someone explained to me how plastic can be positive – if it is used properly, has a value and can be used again," she says.
Lynne got in touch with David and last year Malibu entered a one-year partnership with Plastic Bank to support a plastic recycling ecosystem in the Philippines (the world's third-biggest contributor to ocean plastic) while improving the lives of local communities at the same time.
Plastic can be positive – if it is used properly, has a value and can be used again.
David's vision and concept for Plastic Bank are simple. It recruits local people as collectors to gather plastic waste to be recycled directly from local beaches, riverbanks, neighbourhoods and households. The collectors get paid for the plastic they retrieve, providing them with a much-needed income, while tonnes of plastic are prevented from entering the ocean. In the case of Malibu's collaboration, it's the equivalent of five million single-use plastic bottles.
Alexander says the partnership has been a great success and there are plans to extend further. "There's no hiding that fact that we use plastic in bottles and plastic on our sleeves but by working closely with Plastic Bank, it demonstrates our commitment to working with the material in an environmentally-friendly way. It's about what kind of plastic we use, making sure we recycle it and reuse it."
We want to be recognised as a brand that has sustainability at its core-
Malibu's drive to become even more sustainable continues with resources focused on investigating and testing more sustainable options for opaque PET bottles. Malibu's white bottle is iconic, leading to the question of what it might look like five years from now as the company strives to be ever more sustainable. Given the speed in advancements in sustainable solutions, it is, perhaps, an open-ended question, but Lynne is clear on her aspirations for Malibu.
She says: "We're looking at different ways to produce a bottle that the world needs with packaging that can be recycled. But ultimately, our ambition is for Malibu to be recognised as a brand that has sustainability at its core and is striving to make a tangible difference. Taking part in highly recognised initiatives like Plastic Bank, for instance, and making sure that there's the recycling infrastructure in place to create a circular economy – so plastic is recycled back into bottles like ours."