For arts sake!
The artworld has taken a hit by the covid pandemic. But the experience has also helped to broaden the need for artistic commentaries and accelerated the online purchase behavior for customers around the world.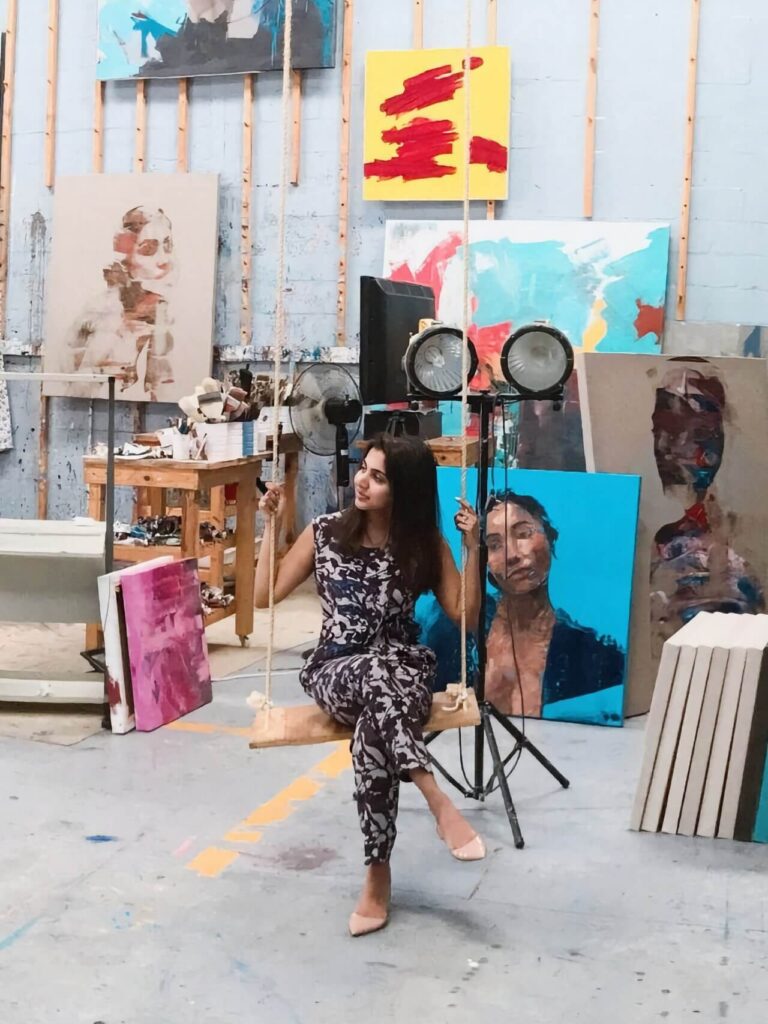 It's a pivotal moment for the online art space, if you ask Nahema Mehta, CEO and Co-founder of Absolut Art.
What's going on with Absolut Art?
– For now, the art world has gone digital – and for us, that's a good thing. Specifically, Absolut Art has seen a +25%, +102%, and +360% revenue increase in online sales YoY in the months of April, May, and June respectively. We're a digital player in an industry that takes place predominantly in the physical world. And right now, the physical world is closed.
This sudden shift has proven pivotal for us. While we have always believed in an omnichannel experience (and we still do as there will always be a basic human desire to stand before a work of art in-person) we were guilty of relying too heavily on physical experiences and not focusing enough on optimizing our digital consumer journey and e-commerce experience. Covid-19 has forced us to hyper-focus on our online efforts on all fronts, and we're ready for it, having recently welcomed the wonderful Martin Smeding to the team, who is co-leading the project with me as COO and Head of E-Commerce. We've been so proud of how the team has risen to the challenge and stepped up in the face of the many obstacles Covid-19 presents in pretty much all aspects of our lives.
How has Covid-19 affected the business?
– Part of the reason we're seeing this kind of growth during Covid-19 is that crises like these tend to accelerate existing trends by at least 3 to 5 years, and there are two existing trends that align with Absolut Art's digital first and curatorial approach:
First, an existing trend in the art world has been purchasing art online – of the USD 65 billion global art market, online art sales is the fastest growing segment currently valued at USD 5 billion and expected to reach USD 9.3 billion by 2024. Covid-19 is accelerating this already impressive growth trend as people are rapidly becoming fluent in purchasing art online as it's their only option.
Second, art purchasing is part of the huge trend towards conscious consumption, which is also accelerating in the time of Covid-19: as people become more mindful about everything from what they put into their bodies (healthy eating) to "voting" with their dollars (deciding which brands they support), people are also becoming more and more conscious about what they bring into their homes. And with people spending more time at home, they are looking to upgrade their living spaces with objects that inspire them.
Now is the time for Absolut Art to put our foot on the gas pedal!
Will the art world move fully digital?
– We believe that it will always be both – real world and online. Our industry needs an "all of the above" strategy through this crisis and also through the very long economic crisis that's going to follow. 50% of the people who have given their careers to the art world who are not collecting a paycheck right now. 95% of artists who have given their lives to creating art report that they are making less money or no money right now. 70% of them report that they are less productive as a result. This is a moment to lean in and support the art world in every way that we can – whether it's shopping online, or supporting the virtual art fairs, or donating to our cultural institutions. Absolut Art is a dual-sided marketplace and we are hyper-focused on supporting both our consumers and our artists in a way that also serves the larger community and cultural conversation.
This is a moment to lean in and support the art world in every way that we can – whether it's shopping online, or supporting the virtual art fairs, or donating to our cultural institutions
How are you choosing which artists to collaborate with right now? Can you give me some examples?
– We champion diverse, global voices which is core to our mission of making ideas and artworks accessible and open to all. In this current climate, we're finding that two things seem to be particularly resonant with our audience.
First, we're seeing a lot of interest in sales that support and celebrate important causes – there's an enthusiasm for collecting with a purpose right now that is quite inspiring to see. For example, we commissioned iconic French photographer Brigitte LaCombe, who just graced the cover of Le Monde's magazine, to shoot her life in isolation in North California where she is quarantined. The commission partially benefits the Coalition for the Homeless, shich helps the most vulnerable communities who do not have the privilege to quarantine at home. We'll also be releasing a collaboration with celebrated female chefs including April Bloomfield of The Spotted Pig, Alice Waters of Chez Panisse, and Natasha Li Pickowicz of Cafe Altro Paradiso, in support of rebuilding iconic local NYC restaurants that have been ravaged by Covid-19.
– Second, we're seeing a heightened interest in works that are joyful and uplifting. In the face of a chaotic newscycle where we are bombarded with scary statistics, we commissioned British artist and The Guardian's lead data journalist, Mona Chalabi, to create a series of drawings using positive data from the natural world in honor of Earth Day. It was very well received and ended up on the homepages of Cool Hunting and Dezeen. We've also started to release a collection celebrating the beauty of summer including new works by some of our best-selling Swedish artists like Anders Romare and Kristian Bengtsson, as well as works by new Australian artists like Stuart Cantor and Ryan Pernofsky.
What does the future look like?
– I'm hopeful that, in the long term, there will be a continuation of the progress we've seen, especially in the last few months, of the art world becoming more welcoming, more transparent, and more frictionless. Making the art world more welcoming is also going to help solve a significant problem that we have in the industry, which is insufficient diversity. The more that we can make this industry more welcoming and transparent, the better chance we have of making the art world more diverse and more inclusive. Digital spaces democratize access to art by breaking down the geographical and socio-economic barriers that exist in the physical art world, and that's what Absolut Art is all about. We will continue championing diverse voices and innovating towards a frictionless art buying experience, both of which are at the heart of our mission of making ideas and artworks accessible and open.