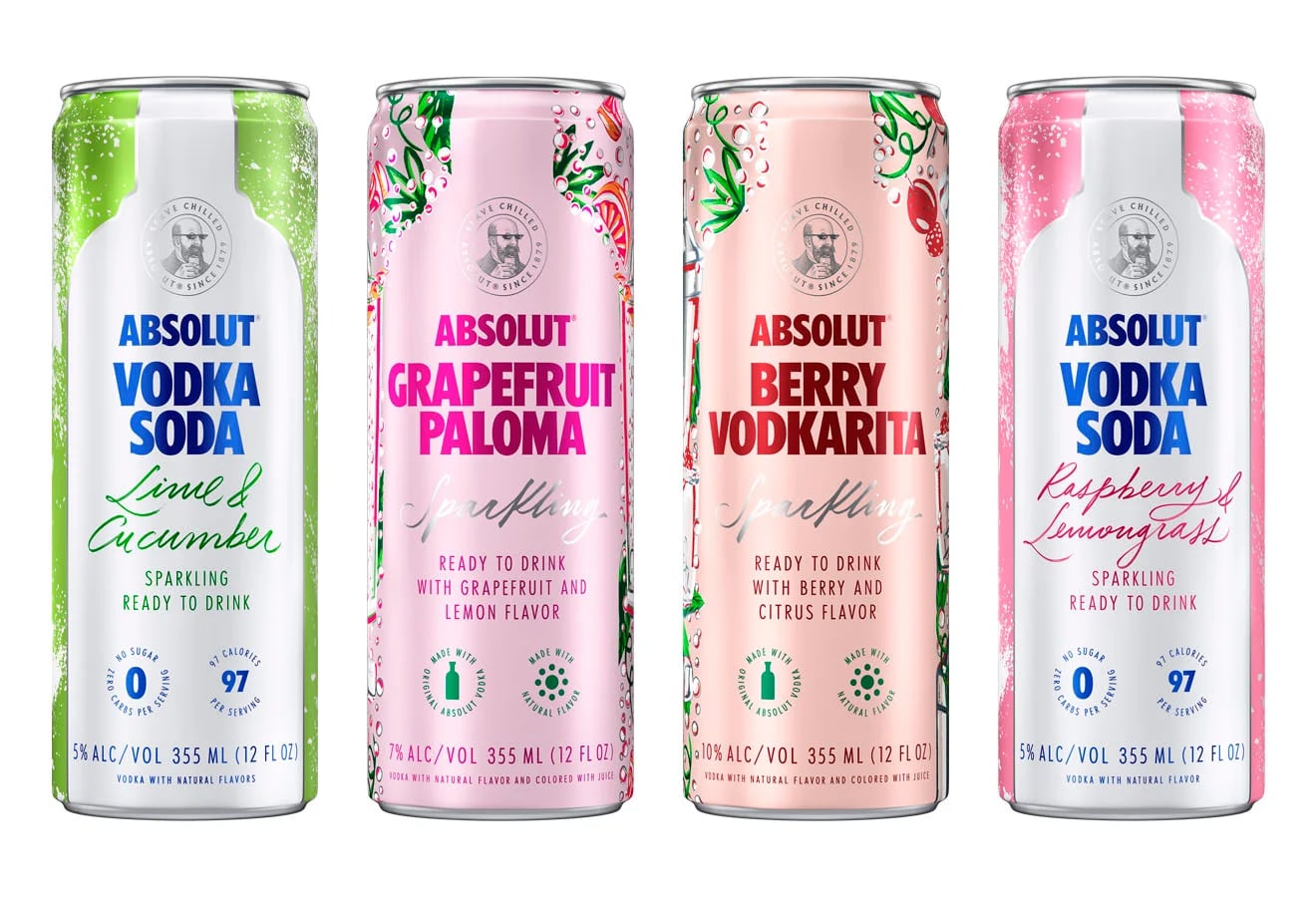 Getting ready for the future
New generations mean new drinking habits. For younger consumers it's important to make conscious decisions, both regarding what you drink, but also for when, where and with whom you drink it. That means the market for Ready-to-drink (RTD) beverages has exploded. We had a chat with The Absolut Company's Sofia Heuer, Director Global Consumer Insights & Planning and Fredrik Syrén, Director Global Channel Marketing, Brand Advocacy and RTD's, on how to pick up the trends and turn them into products.
Sofia, how do you work with consumer insights?
In many ways. Partly specific to The Absolut Company and our portfolio, but we also work with trend and foresight reports for the entire Pernod Ricard group. You could say that it is our job to identify the trends and then connect them and define what they mean for our brands. The method is very much based on understanding different target groups, where we have an ongoing dialogue with them on various subjects. We do, for example, in-depth interviews, ethnographic research, group interviews, social listening, continuous monitoring and ad-hoc coverage.
And which are the biggest consumer trends right now?
The convenience segment has had a significant increase the last years, and there are a couple of underlying trends driving this change. For example, there has been a strong development of what we call daytime drinking the past few years – when you don't just consume alcohol in the evenings. For example, it could be about festivals, having a picnic outdoors or just hanging out with friends. That's where ready-to-drink products fits nicely. They are easy to keep at home in the fridge and provides variety of flavors as well as enable discovery of new cocktails, without the fuzz of having to have ingredients and mixers at home. In addition, since they're low in alcohol, you can easily keep track of how much you drink compared to if you mix the drinks yourself, which is important from a health and wellness perspective. In other words, with ready-to-drink products you are more in control of your alcohol intake. Another reason to why consumers are looking for control is because of social media. Everything you do can now be documented beyond your control.
How do you work to support the development of new products?
We put a lot of effort into understanding consumers needs and what they are attracted to in products and in this way we can get a better idea of which flavors to either pick up or remove. Right now, for example, we are seeing an interest in cross-pollination of flavors across continents, in the same way as the fusion cuisine in cooking. There is a lot of inspiration from street food and peppery flavors. Of course, a lot of inspiration comes from Asia, but also from Mexico and South America.
Fredrik, why does The Absolut Company focus so much on the Ready to drink-segment?
The market has exploded in several parts of the world in the last couple of years. Much of this development stems from a strong US-based trend which can be summarized as "better for me". You want to enjoy a drink, but not get too many calories. You want something lighter than a beer to feel less full. This has led to the strong growth of the hard seltzers segment. Another trend that has also helped to popularize RTD's is that it has become much more premium. Now there are high-quality cocktails in a can that taste perfect and that you just drink from the can or pour and serve. We have, for example, launched a range of Absolut cocktails and Kahlúa has its popular Espresso Martini. Malibu has the classic Pina Colada cocktail and some other refreshing offers.
What differences are there between the generations?
In terms of age, one might be inclined to generalize a bit and say that RTD's mainly appeal to younger target groups. But older target groups are also starting to open up to the convenience of ready-mixed cocktails. One explanation for this may be that younger generations aren't mainly looking for the effects of alcohol. For example, we see a clear trend that nightclubs are no longer as important as bars when it comes to consumption. The pandemic has also accelerated this shift. Today you hang out more at home and then it is convenient to have a variety pack in the fridge so you can serve perfectly chilled drinks to your guests without having to worry about mixing it right or having all the ingredients available. We also see that this trend continues after the pandemic. The forecast for the top 20 markets is growth of about 20 percent annually.
Is this a global trend, or are there any regional specifics?
The development differs between markets. The US is both the largest market and also have the highest growth with over 40 percent growth last year. The calculations made by independent research bodies are that RTD's will overtake wine in terms of volume in the American market already this year and be the second largest alcohol segment after beer. Next to the US, Japan is the largest market, but with a much stronger presence of domestic brands. In Europe, we've been a bit slow to embrace RTD's, but as there are more and more premium and "better for me" alternatives, the market is showing a strong momentum now as well.