Mixing it up in the Metaverse
Summer is right around the corner and with that comes festival season. In the US, they've already started with the Coachella Festival a couple of weeks ago.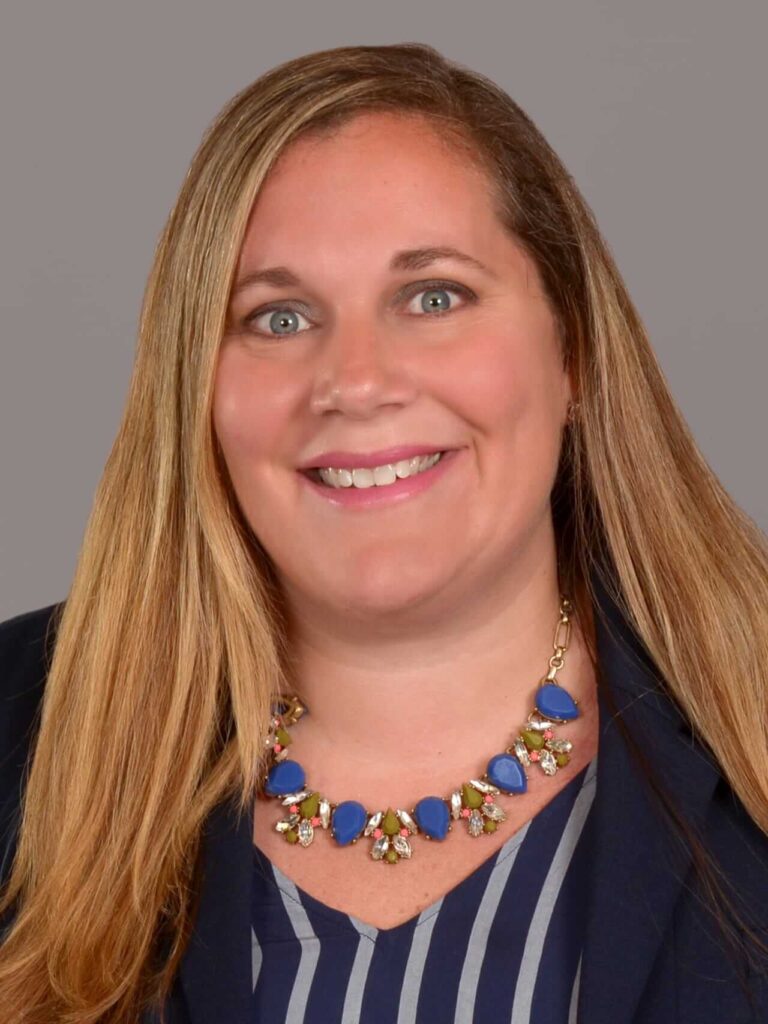 We had a chat with Krista Drew, Senior Director of Strategic Brand Communications, Pernod Ricard USA, on the activations that the American Absolut team brought with them both to the actual venue in California and to their metaverse home Absolut.Land.
You have been incredibly successful with your activations during Coachella, please tell us more about why have you chosen Coachella as a backdrop for the Absolut.Land metaverse activation?
Coachella at its core is a powerhouse cultural event that converges music, art and even fashion. Not only is that right in our wheelhouse, but it offers boundless creative opportunities which felt ripe for the metaverse which is powered by innovation and imagination. Activating in the metaverse allowed us to maximize our investment and deliver unique ways to bring to life our brand ethos of 'Born to Mix.' When we first entered the metaverse in 2022, it was on the heels of the pandemic and ahead of the first Coachella back after a two-year hiatus. The metaverse was new on the scene and it offered the opportunity to extend the festival experience. Our objective was rooted in curiosity of the Web3 world and the allure that we could extend our conviviality message in a unique way. We had visitors from 112 countries, all 50 states and 534 U.S. cities – which is incredibly powerful. To be the conduit that brings together people from all over the world to have a shared experience is inspiring and would not be possible without the metaverse.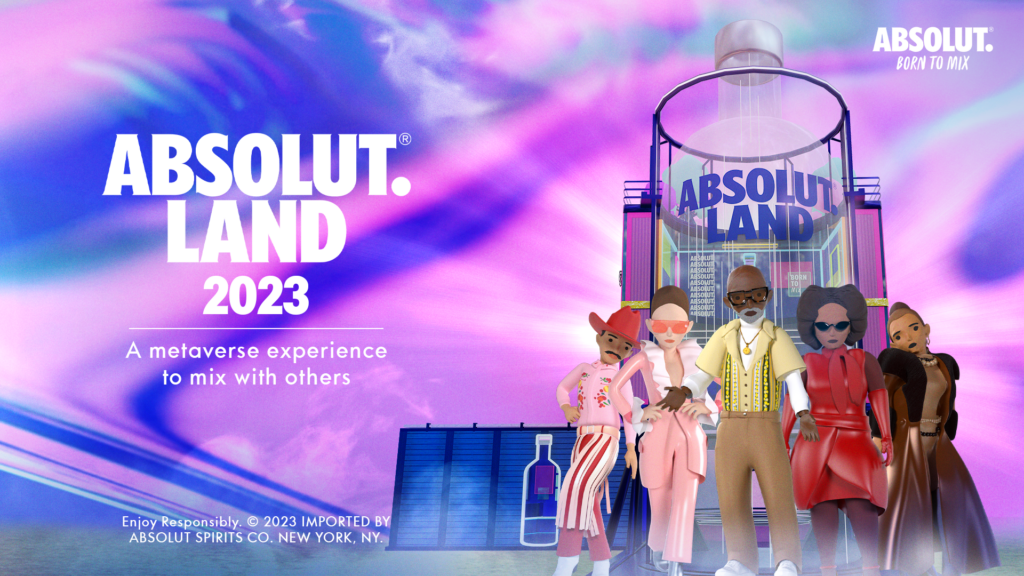 Please share some more info on the Absolut.Land?
Absolut.Land blended the physical and virtual worlds and brings to life elements of the festival experience but through an Absolut lens that's bold, playful and perhaps a bit unexpected. Through this immersive Web3 platform, we could extend the festival experience to anyone in the world, 21 years of age and over, of course. A few key aspects that we were really excited about include:
The Anti-Gravity Dance Floor: thisensured every entrance to Absolut.Land was grand. The gravity-defying mosh pit extended the length of the signature Absolut bottle facade, allowing fans to seamlessly flow from floor-to-floor. This was one of the most popular elements from 2022 with 66,000 visits – excitement did not wane in 2023.
The Absolut Bar: the heart of Absolut.Land and home to its resident bartender, this served as the center of mixing the IRL with the metaverse. Fans near and far could find all they need to know at this central hub from the code-of-conduct and how-tos, to, of course, cocktails.
The PRIDE Tunnel: fans could access the all-out rave paying homage to Absolut's longtime involvement within and support of the LGBTQ+ community.
Wild Berri Dance Battle: new for 2023,we decided to build off the success of the Anti-Gravity Dance Floor and create another energic and engaging component – this time adding a gamified aspect. The ultimate festival dance battle unlocked this year's exclusive wearables.
Wearables (NFTs): digital fashionvia NFT wearables is a part of the metaverse culture and performed well in 2022. This year, we took inspiration from the 'Born to Mix' campaign and designed new tiers of wearables that personify the diverse characters of Lemonade, Espresso Martini, Cosmo, Bloody Mary and Madras.
Absolut Jukeboxes and Vending Machines: the jukeboxes allowed us to amplify music partnerships – Swedish House Mafia in 2022 and most recently for 2023, beloved DJ duo Two Friends. The vending machines allowed guests to purchase Absolut products in the metaverse to be delivered to their door IRL – over 400 orders were placed in 2022! This element blurred the line of digital and physical in a unique way while also driving connectivity to product.
We are curious to hear more on how the Metaverse activation resonates with the overall Coachella Festival?
Coachella is a celebration of creativity and the arts. We see that in experiences available at the festival with unmatched musical performances and larger-than-life art installations. We also see this in cultural behaviors and consumer conversations around this moment. Fashion trends, for example, emerge because of what's being worn at the festival. That's why we were so purposeful in what we included in Absolut.Land. We wanted it to feel authentic and additive to the culture around Coachella. That's why we included aspects like NFT wearables within the experience. Not only is that a part of the metaverse culture, but it also very much aligned with what happens on-the-ground at the festival. Our world is changing. As a result of the pandemic, we've evolved as a society – from how we work and network to how to meet people and date. We live in a tech-forward culture, but we also know that individuals crave human connection.
Absolut.Land blended the physical and virtual worlds and brings to life elements of the festival experience but through an Absolut lens that's bold, playful and perhaps a bit unexpected
We don't see the need to always pick one over the other – there are moments where blending the physical and virtual world can be impactful. We are committed to breaking barriers, standing at the forefront of culture, music and technology, which Absolut.Land exemplified this year. We feel we're on the right path from the response. Metrics are naturally part of any measurement process to assess ROI, but we don't limit ourselves to just the numbers. We also take into account anecdotal feedback from consumers that engage, and we look at overall reach. In 2022, we had visitors from 112 countries, all 50 states and 534 U.S. cities – we believe that is very powerful. To be the conduit that brings together people from all over the world to have a shared experience is incredible and would not be possible without the metaverse.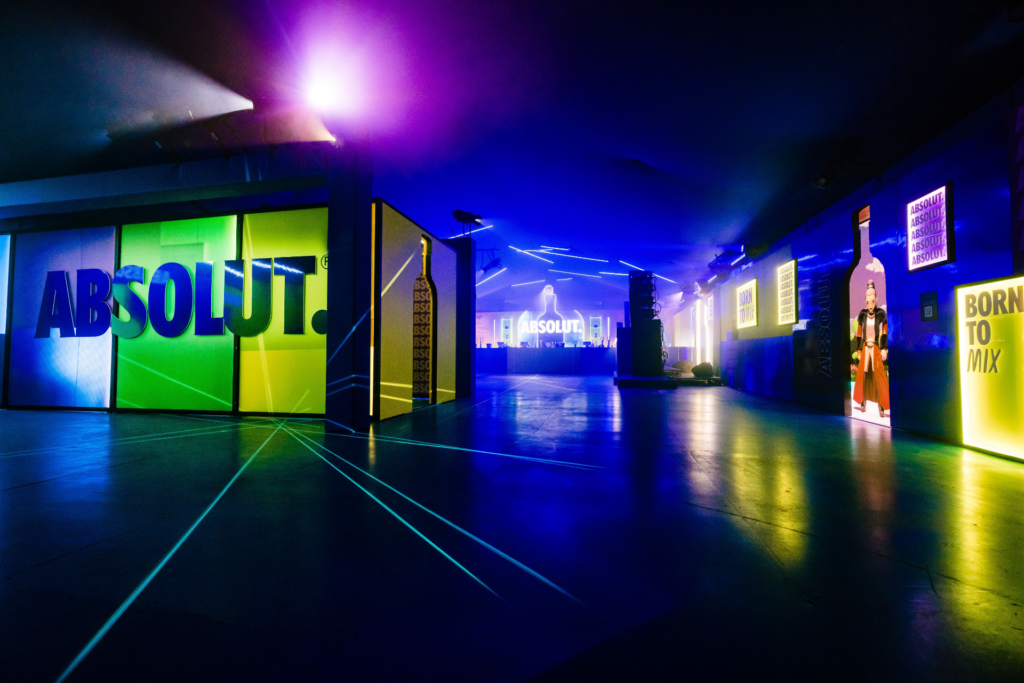 This year, you partnered with Hey! VINA. Please tell us more about the partnership and the reasoning behind that collaboration?
As a company, we evangelize conviviality and new frontiers like the metaverse where the possibilities are endless for consumers to connect and mix through shared experiences. We wanted to extend that idea with a brand partnership that felt a bit more familiar to average consumers. We know not everyone is ready to dive into the metaverse, so we wanted to create another forum for mixing, with Coachella as the timely moment to inspire the action. We decided to partner with Hey! VINA, known as the Tinder for (girl) friendships. It was sparked by the idea of bringing people together in unexpected ways. The Find Your 'Best Festival Friend' (BFF) platform is a continuation of Absolut's Born to Mix ethos. We came together to help aspiring festival goers meet a new friend –or "festie bestie" as we like to say – at the ultimate mixing ground with just one swipe. Consumers could join the app's community, take a quiz to find like-minded festival friends and have the opportunity to meet up IRL at Coachella.
There a lot of markets that are eager to do more metaverse activations, what is your advice to them?
We know there are mixed feelings on the metaverse amongst marketers depending on the intended output, but we see value in the space as another way to bring people together for an inclusive experience. While it's still relatively new to the public and we're experimenting like everyone else, we've found positive reactions from our consumers in Absolut.Land experiencing the exciting tech features and creative builds that make it true to the brand.
A key driver for our success was acknowledging that this was a world we didn't know intimately. We enlisted support from the Web3 community to create Absolut.Land so we could do it right and authentically. The coders, developers, influencers, and programmers we partnered with helped us ensure we were including engagement elements that consumers would enjoy. I would advise markets looking to enter the metaverse to find trustworthy, experienced partners to help bring the vision to life and brace for the unexpected. This is still a tech platform and a relatively new and evolving one. We strived to make the Absolut.Land build accessible to new metaverse users while still offering unique aspects for return users. Striking this balance is important to ensure you're not alienating or excluding consumer sets and offering wide market appeal.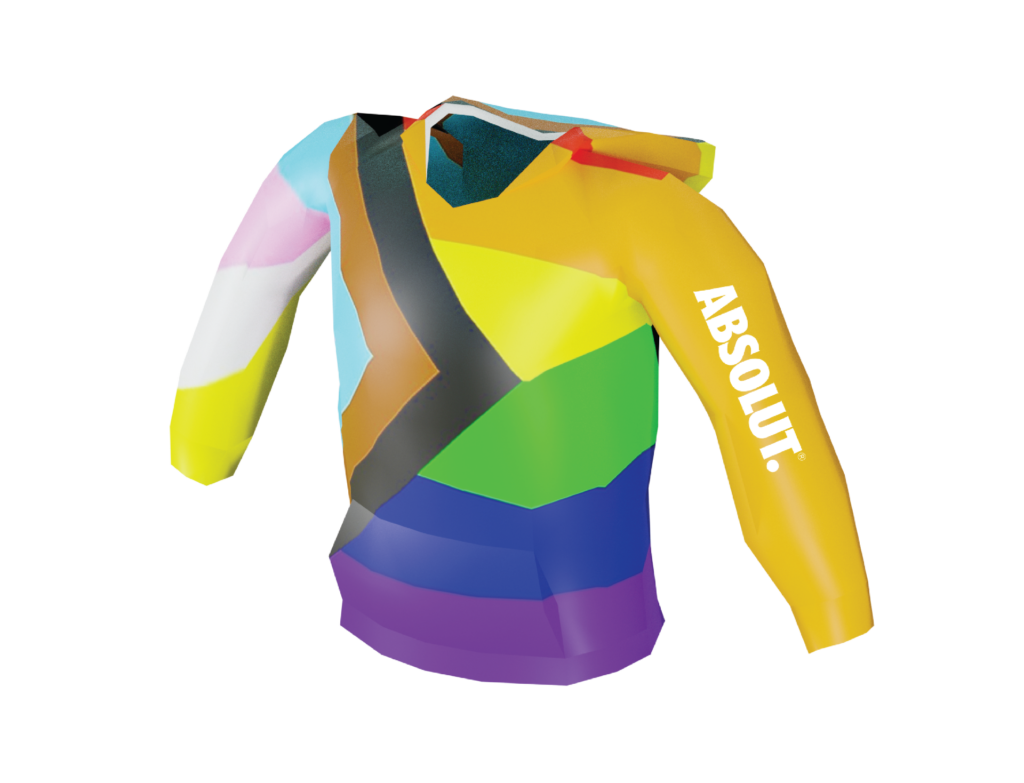 What are your biggest learnings from this and last Absolut.Land at Coachella?
One aspect that performed well for us was gamified experiences within the activation such as the collectible game that unlocked NFT wearables – this was a driver for overall engagement. We noticed this in 2022 and kept many of those elements while also taking that learning into account for 2023. For example, the Anti-Gravity Dance Floor had more than 66,000 visits during the activation in 2022 and the vending machines which had nearly 4,000 clicks – both of those touch points returned for 2023. This year, we added the Wild Berri Dance Battle. This was another aspect that was gamified, and it was wildly well received with almost 70% of visitors to Absolut.Land participating. Many top gamers competed 10+ hours a day – yes, you read that correctly! 140 Wild Berri wearables were given away to top scorers. Our partners brought us best practices which is how we knew to test certain features. We learned we needed interactive components to keep people not only engaged but actively participating. The gamification added incentive but in a natural, authentic way. My last piece is advice is to think big. The beauty of the metaverse is if you can envision it, you can probably build it. You can't build an Anti-Gravity Dance Floor in real life. It's a marketer's dream in that regard. Have fun with it and be bold.