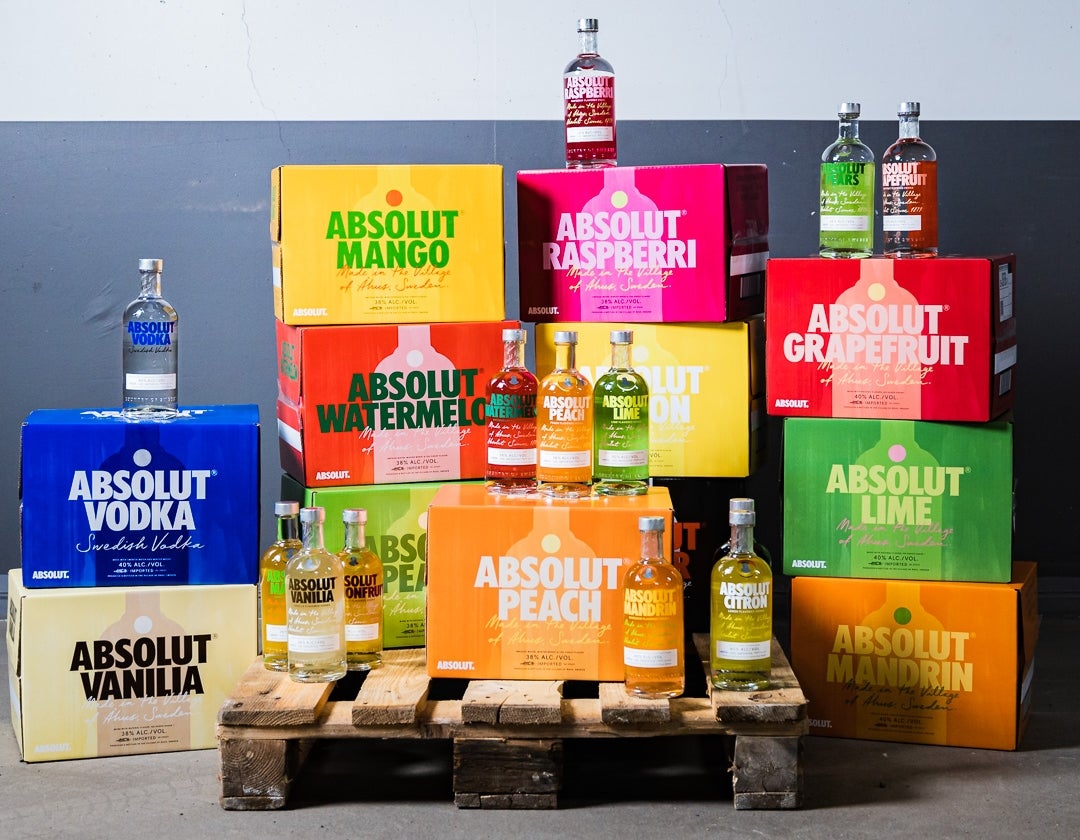 Adding new flavors to the flavor range
Last month saw the release of a new visual design for the Absolut Vodka flavors range. We had a chat with Jonas Andersson, CEO at Brand Union, about the process of reworking the iconic line-up.
What was most challenging when working on this project?
I'd say that it was hard to stay true to the initial idea during the entire process. The idea that we ended up doing was in fact already in the first proposal we presented to the Absolut team. And hanging on to the same concept for three and a half years was, I must admit, difficult at times. However, the idea was so direct and instantly likable that it was worth fighting for. We wanted it to stay clean and not add too many distortions or elements that would make it less powerful. We've been working with The Absolut Company since 2008 and we've been part of the last two design remakes, so we know how to work together to achieve the best results. There's a great level of mutual trust that I think is essential in these kinds of projects. And I'm super happy with the outcome.
Did you have any prerequisites that needed to be taken into considerations when you developed the creative concept?
The brief was to create a more consistent look and feel for the entire product family. The existing design was a bit too focused on the individual flavors. We wanted the full range to be in focus, not the single products. That being said, we did of course have to include elements such as logo, bottle outline and cap, but other than that, the initial paper was pretty blank.
Which flavor was the hardest to get the right design for?
Once the concept was set, I think we pretty much had a straight journey to finish products. But the Watermelon were perhaps a bit trickier to get just right.
How did you come up with the idea for the range?
The basic idea came from our designer Linus. He came up with the concept the day before the presentation, so he stayed up all night and worked it through – he actually slept at the office. I'd say he really went above and beyond to make the vision come alive and it really paidoff. As I mentioned earlier, the concept we presented in the first meeting is still very close to the finished products.
How many people has been involved in the process?
Besides the core team, I'd say at least 50 persons from our side has been involved in some way during these 3,5 years. It's been a priority for the entire agency to get everything perfect.
Related