Having a nose for premium Vodka
We aspire to make premium quality products underpinned by the highest standards.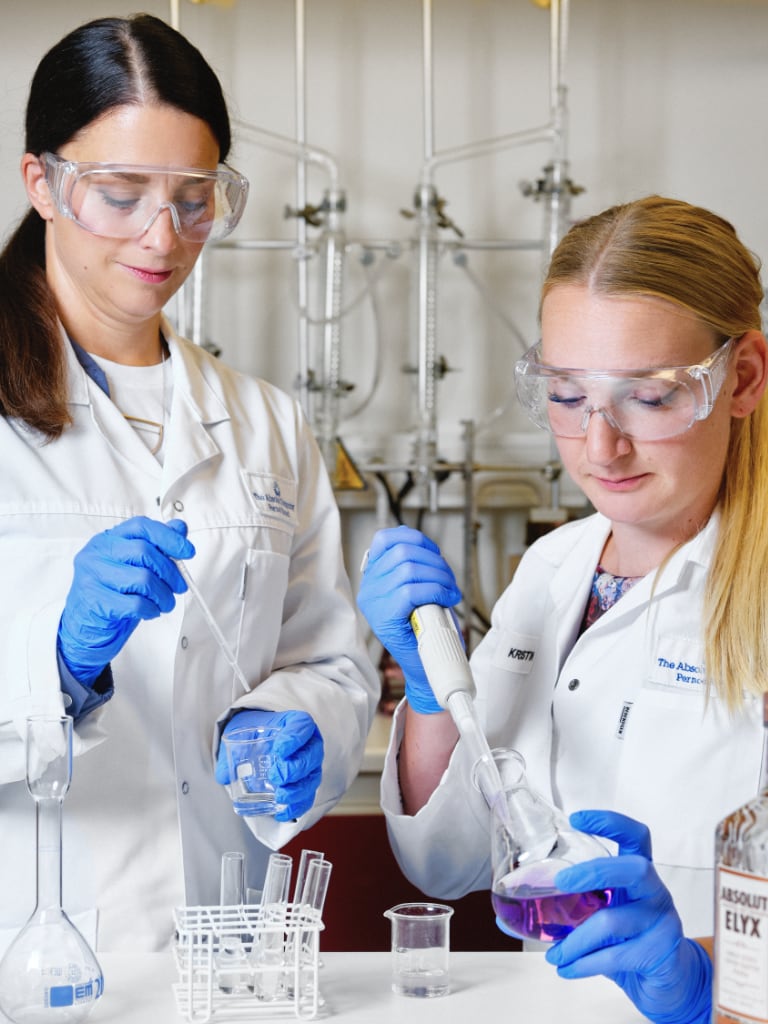 We caught up with Maria Fröjd, Laboratory Manager, Quality Control and Kristina Jiwestam, Laboratory Engineer at the Quality Control Laboratory in Åhus, Sweden, to find out how they help ensure that only the best Vodka gets through the production line.
If you market a product as a leading brand of premium vodka, you need to ensure that you are true to your word. And we can, thanks to our nine-strong team working in our accredited laboratory, who with a single sniff can prevent a substandard vodka from reaching the production line.
Kristina says: "We see ourselves as gatekeepers making sure that if you drink Absolut Vodka, whether original or flavoured, you will experience the same taste, irrespective of the country you are in. It should, and does, taste the same everywhere. We have quality standards that we have to fulfil to ensure it is a premium product."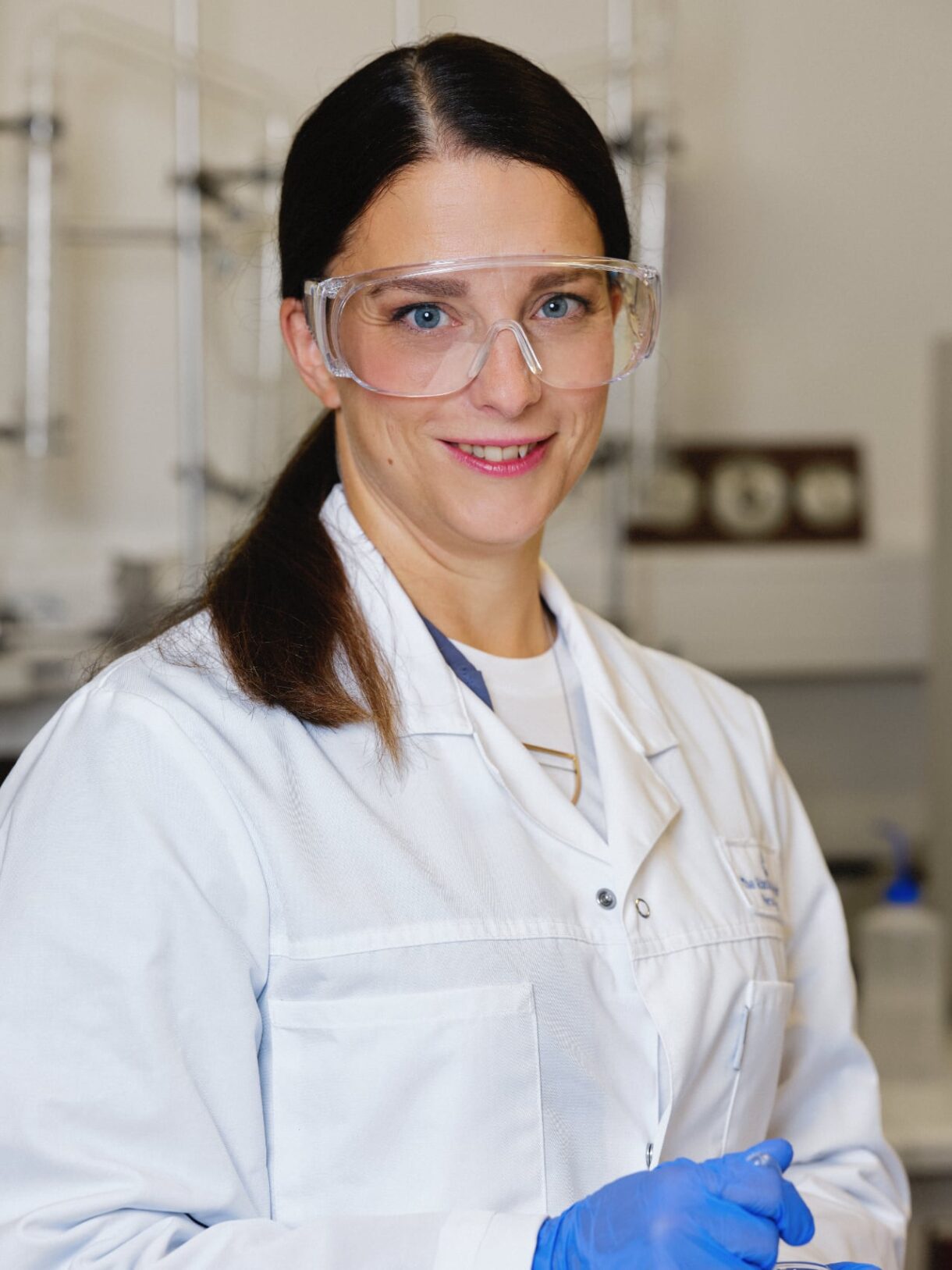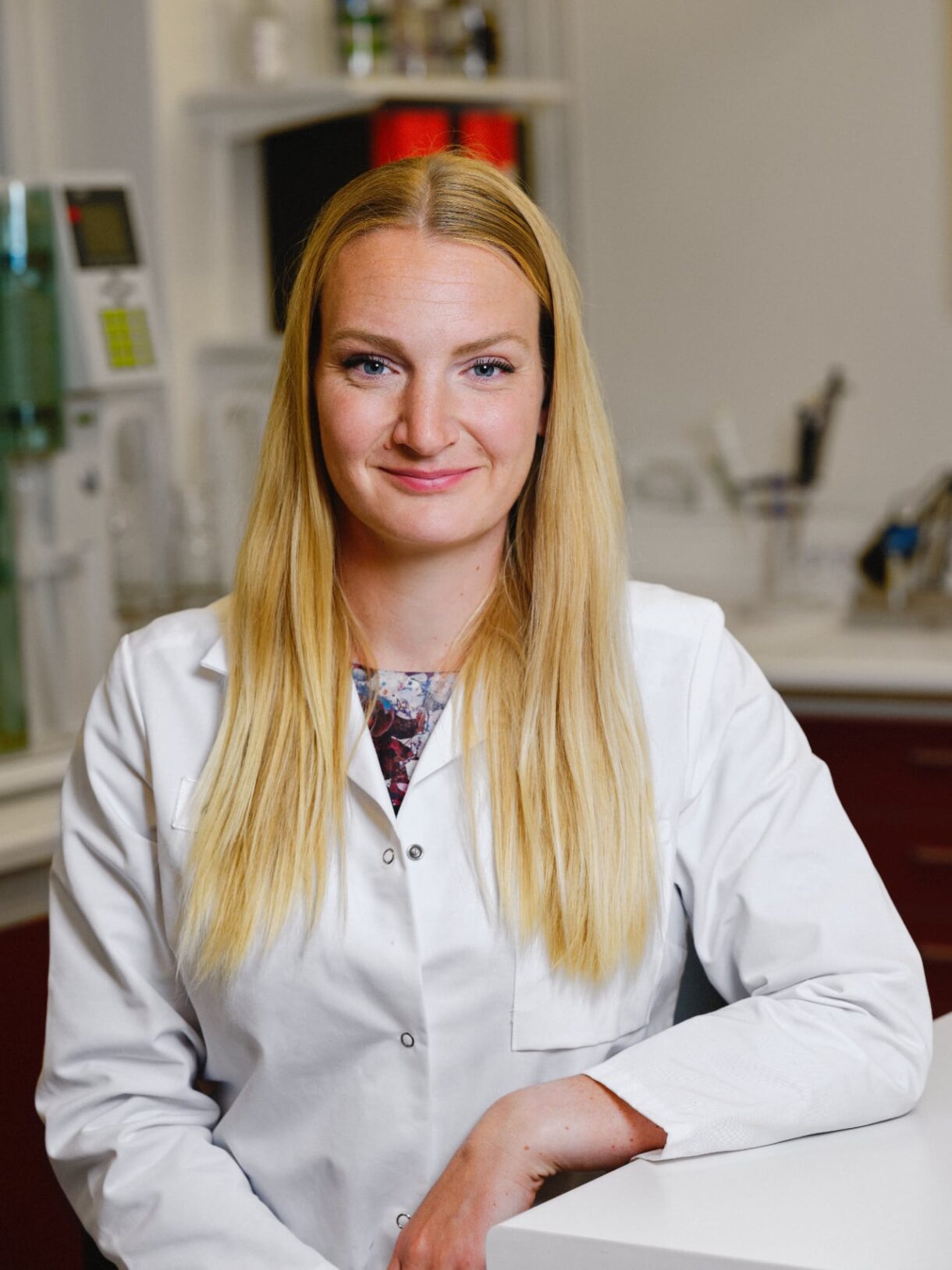 Over the past year, the team have tested around 7,000 samples and 35,000 bottles, drawing up more than 700 accredited legal certificates in doing so.
The testing process involves more than just smelling. It is based on standards set during product development when recipes are formulated based on consumers' feedback. Subsequently, so-called sensory profiles are sent to the laboratory as the benchmark for the testing process. The team then tests aromas, alcohol and water (which is crucial given Vodka is at least 60 per cent water).
Maria says: "We need to check compounds and ingredients to ensure aromas are on the mark and not old, for instance. So, we undertake sensory profiling based on reference samples – if set markers aren't met, we send it back to the blending department or to the aroma vendor to check the flavour levels. We may have to add some water or grain spirit for alcohol levels. It's very important that we have a stable product with the correct alcohol limits. Only then do we have the best opportunity that the product will be bought by consumers."
You don't want your vodka to smell like a basement, iron or acetone!
The testing is carried out under ISO 17025 regulations, which is an important part of the process. It's the global accreditation that allows the company to evidence that its product has been tested to the highest standards, wherever it is marketed. "It's standard for measuring quality in laboratories and proves we have high-quality testing credentials. Some countries want legal certificates on every box we send – we analysed over 700 last year," says Kristina.
For Kristina, noses are their greatest weapon – a heavy cold means you're off the job until you can smell properly again. And for the experienced tester, a simple sniff can reveal whether there is too much or too little alcohol – although the analytical instruments will be able to tell by how much. "We are also trained to know by smell whether the flavour is sweet or sour for example, or whether something is off," she says. "You don't want your vodka to smell like a basement, iron or acetone!"
The team also oversees the product of control for the end product. Every 5,000 bottles produced, a bottle is checked for its labels, glass, decors, caps, laser markings, sensory and ABV%. Last year, Absolut Vodka produced 12,9M 9L-cases, so a lot of bottles were checked. "It may seem like we overdo it but checking the product before the production and after is essential." says Kristina. "We always want to be sure everything is 'onödigt bra' or unnecessary good."
They also handle any complaints received relating to Absolut Vodka, although the first thing they do is to check whether the bottle under scrutiny is Absolut Vodka or counterfeit. "We can tell if it's our product 90 per cent of the time just by opening the bottle and smelling it," says Maria.
Both Maria and Kristina come from a scientific background – and the day-to-day task of digging into the analysis of why something is not quite right is what drives them. But they also enjoy being a part of the production chain that strives to make the best product it can meeting the high set quality standards for the product.
"I have been here for several years but it's still quite cool to go to an airport and see all those Absolut Vodka bottles on the shelves and think 'hey, I was one of the people that made that happen' and to be a part of a project that you can see and everybody knows what it's for," says Kristina.