The trends that shape the future of vodka
October 4th is National Vodka Day in the US, so there's every reason to talk about what's going on in the world of vodka.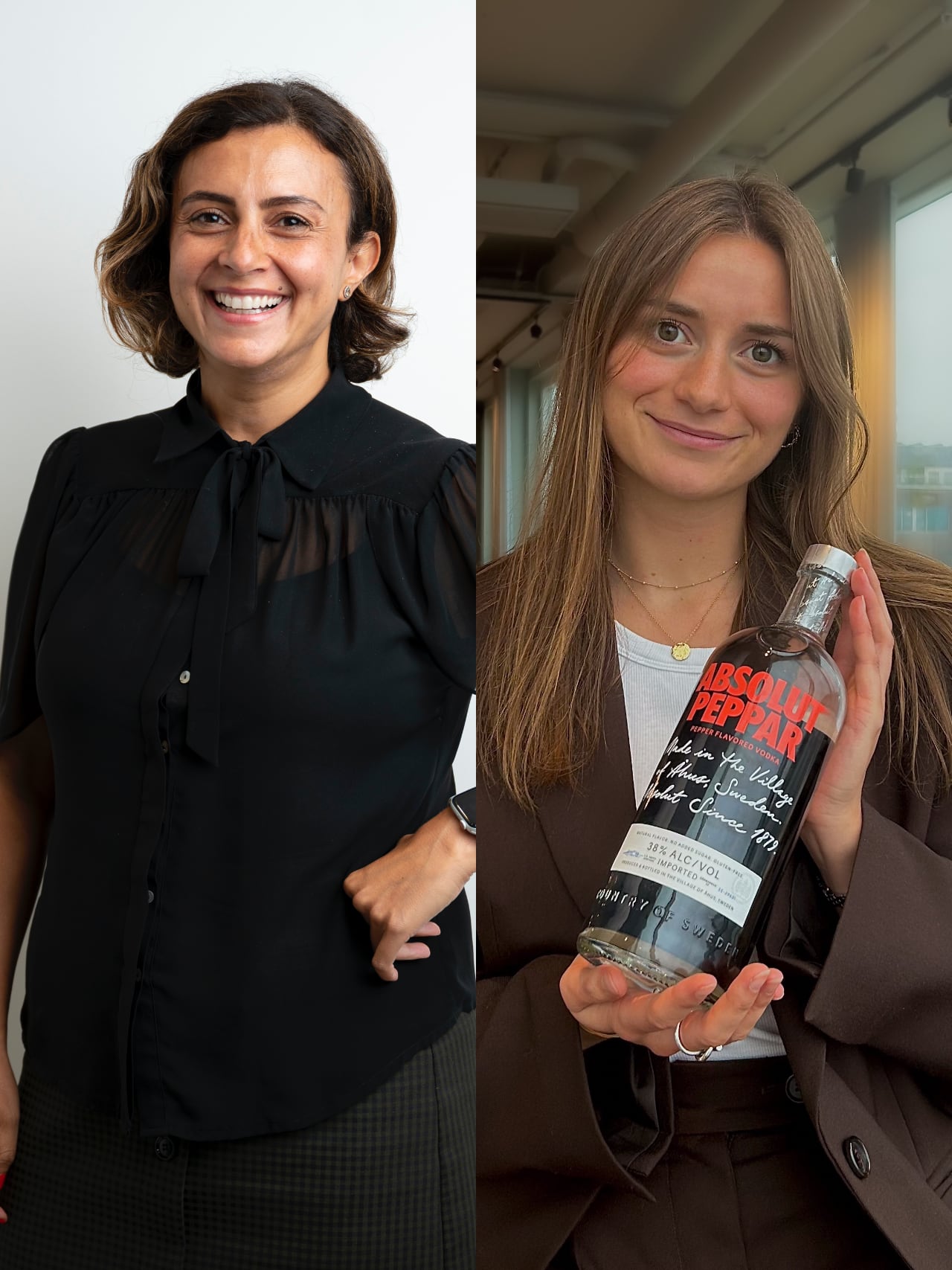 Fittingly, the vodka awards season has just wrapped up with Absolut in pole position, which gives us a good look at what's shaping the present and future of our favorite drink.
Clara Guillon has been involved in planning this year's awards participation as a Brand Manager in Absolut's Brand Portfolio and Innovation team. We talked with Clara and her colleague Nancy Baghdadi to learn more about the secret behind Absolut's success, what consumers are looking for, and the upcoming vodka trends.
What is the main reason behind Absolut's success?
The reason behind Absolut's exceptional quality, and therefore, success in these awards, is its Swedish heritage. Both ingredients in Absolut Vodka – the winter wheat and pure water – are selected and sourced in and around the village of Åhus, where every drop of Absolut is also bottled. This has been part of Absolut for over 100 years, and it speaks for the authenticity of our vodka.
Looking back at this year's awards, what has stood out?
The awards we enter are all blind tastings so any marketing trends can be set aside. We do, however, see that new innovations are performing well. Vodkas made from non-traditional grains or bases, using different distilling techniques or with new flavors, win more medals than before. That being said, Absolut Peppar, our first flavored vodka launched in 1986, has performed particularly well this year, proving that an outstanding and unique flavor quality, even decades later, continues to seduce the experts judging it.
So, with proven quality firmly established as the obvious success factor in the award ceremonies, what else is seen in terms of trends, behaviors, and flavors that affect vodka in 2023? Nancy Baghdadi, Director of Portfolio and Innovation at Absolut, has the answer:
Cocktails have always been vodka's heartland. With the rise of at-home cocktail-making, more and more people gravitate towards vodka, as it's a familiar and popular spirit base for drinks. We see that the famed Espresso Martini retains its popularity and is set to continue growing. Tropical flavors alongside light, fruity and refreshing ones are also on fire right now.
Nancy also says that consumers today ask for provenance and a strong story behind the brand. This fits well with Absolut, given the fact that it is made in one community and one location.
The success story behind Absolut is truly remarkable and the brand has always stuck to the same philosophy: One Source and One Community.
Another thing that Nancy mentions that speaks in Absolut's favor is that people drink less but prefer premium spirits.
There's been an evolution of habits in the past years, and we do know that people aren't drinking as much as they used to. But when they do, they spend more money on it, moving towards more premium and quality brands. As the number one premium vodka in the world, Absolut is poised to capitalize on those wishing to upgrade to better-quality vodkas.
What other trends are notable in the world of vodka?
Light and fresh drinks are a global trend, and formats like cans provide easy and convenient ways to savor a cocktail. We have a range of ready-to-drink cocktails in our portfolio, with a slightly lower level of alcohol, offering classic drinks such as passionfruit martinis and cosmos, in line with the trends.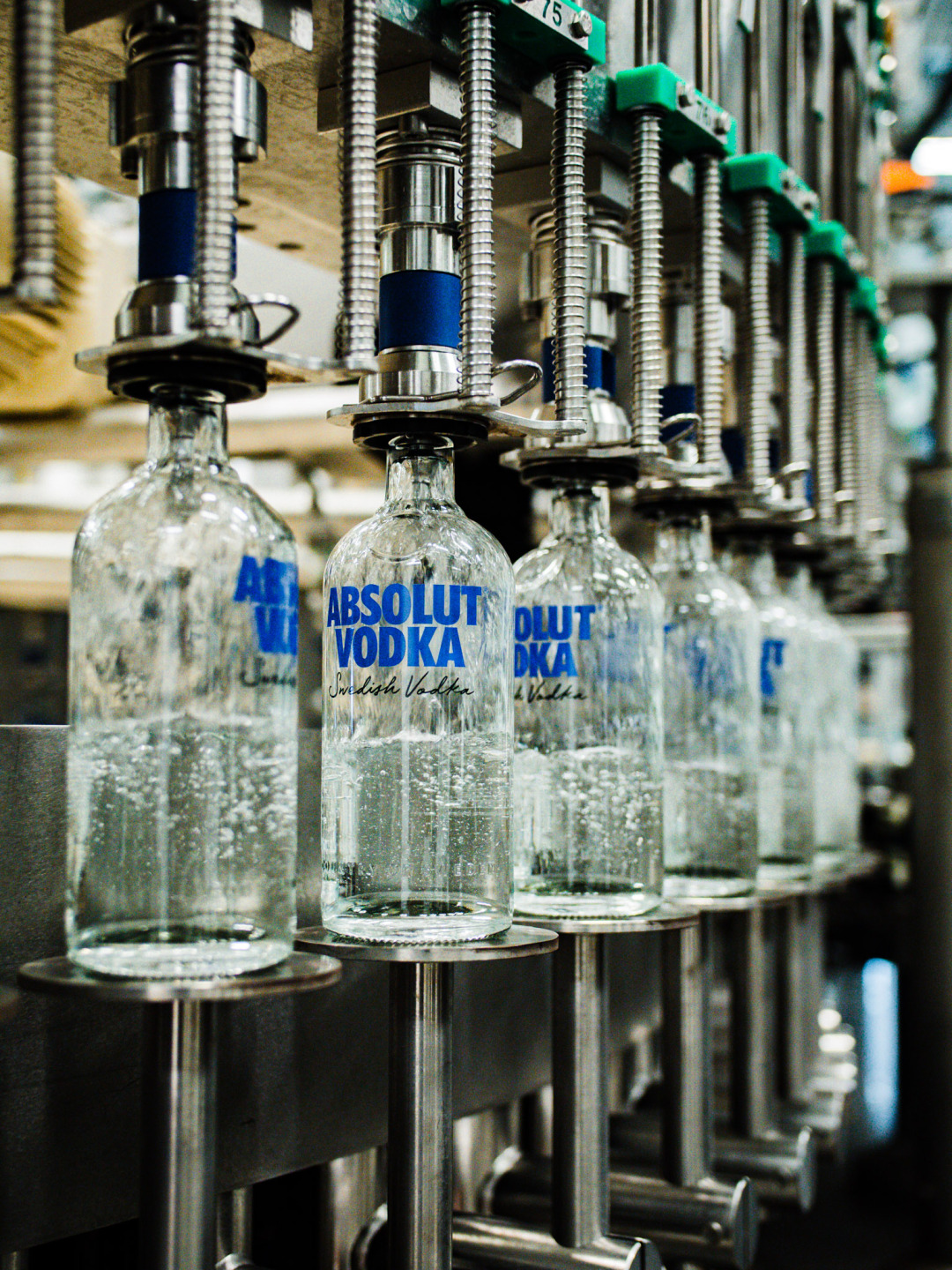 Are today's consumers aware of differences in taste between the various vodka brands?
I think the growth of the craft segment across all spirits means ingredients are being brought to the fore and core of the product story. Full transparency in ingredients is becoming the norm and consumers are more aware of ingredients in their drinks.
Consumers are more aware of the ingredients, but what about distinguishing the differences between the grains or bases used?
I still think it's early days for the majority of vodka consumers to be able to discern the taste differences between grains and bases. However, for those choosing to sip and savor vodka neat or in a martini, there are definitely some notable taste profiles and flavors that come through.
From a taste perspective, what overall trends or shifts have the biggest influence on vodka today?
I would say people's palates are becoming more sophisticated, and they are searching for ingredients and flavors of the best quality. Trends are not only influencing the liquid itself but also the packaging of the product. Above light and fresh flavors, we see a growth of urban, local, cultural and exotic blends of flavors like pineapple, Szechuan pepper, or smoked pineapples. We're seeing a rise in demand for sensorial experiences. Our latest range of Absolut Nights products taps into this demand, as does the more moderate Absolut Sensations range.