Here's to the Family You Choose
Absolut Vodka has a long-standing history of supporting the LGBTQIA+ community. We had a chat with Maxime Henain, the Campaign Lead, about the upcoming Absolut Pride 2022 Campaign.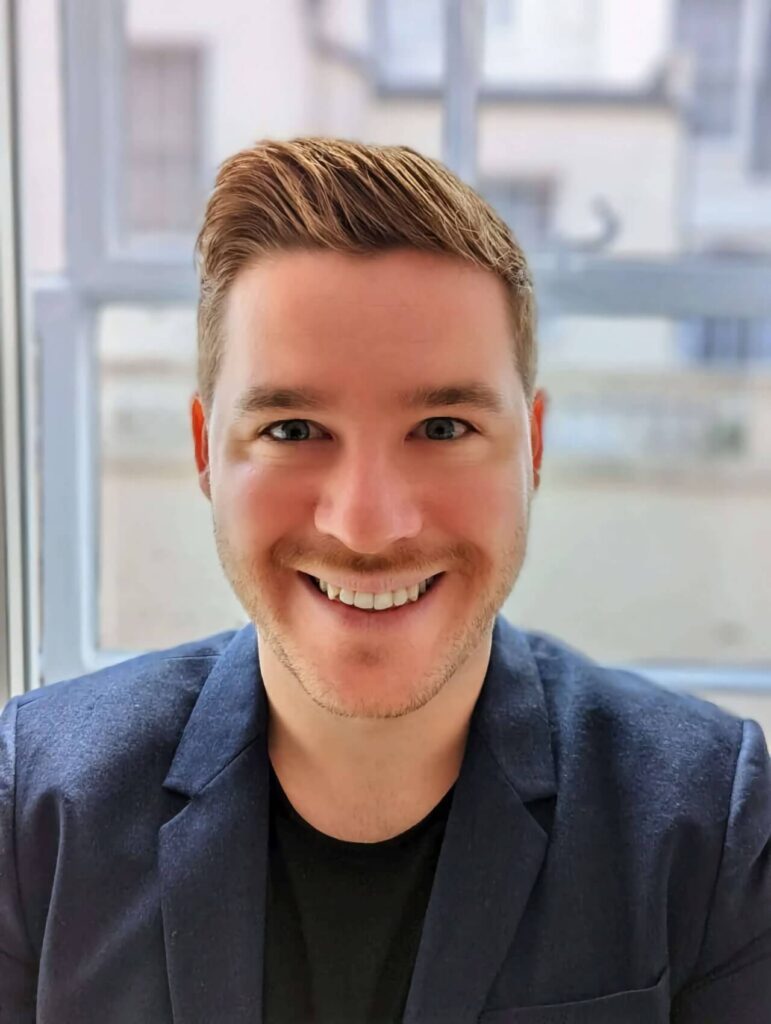 Highlighting the importance of a chosen family and safe spaces, we learn how Absolut is driving consumer-centricity and how the brand will continue to be at the forefront as an advocate and ally to the community.
What's the story behind the concept for the Absolut Pride 2022 Campaign?
The concept took inspiration from a consumer insight deeply rooted in the lives of our LGBTQIA+1 consumers. After conducting some consumer research, which confirmed that many people from the LGBTQIA+ community still experience rejection from their biological families, we were inspired to create a campaign about the concept of chosen family. Even though things are getting better––and I want to emphasize that they gradually are––our research showed that one in two from the LGBTQIA+ community experience rejection in some way. This is a really sad number.

After dialoguing with some charities we have been partnering with for years, we confirmed our belief that creating and safeguarding safe spaces is key for the community. These may be physical or mental safe spaces, such as a support system, if you will. When we speak about physical spaces, we typically refer to venues, bars, and clubs where you can meet your chosen family. Unfortunately, these places are disappearing. Absolut Vodka is a social brand by nature. We've been mixing people up for years, and we enjoy this catalyst role, bringing people from all walks of life together to meet over our drinks. This is also how we've been present in the community for more than 40 years now, by being present in those safe spaces. This is how we decided to hero the chosen families formed within the community, and to hero the power of these.
1 LGBTQIA+ is the acronym for lesbian, gay, bisexual, transgender, queer, intersex, and asexual.
The campaign says, "Here's to the family you choose!". You touched on this, but could you describe the importance of a chosen family a bit more?
Having a family-like support system in the community is crucial. We wanted to highlight these chosen families in our campaign and emphasize their importance as a support system, which is not only relevant to the LGBTQIA+ community. Most people can probably relate to having a chosen family of friends you feel connected to in this way; these people whom you have such a special bond with.

We have had three words as our guiding principle from the beginning: power, not pity. Over the past few years, the advertising featuring the LGBTQIA+ community has often focused on the struggles. As a brand, we are still a passionate advocate for fighting against any forms of discrimination together with our partners through lots of local actions, not shying away from the struggles. But this time around, we wanted to represent acceptance and love in a different way.
What is the key to creating a relevant campaign on this?
There are two things at play here. First, we made sure to work with partners from the LGBTQIA+ community. From the teams, the PR agency, the cultural agency, the photographer, and the director to all the talents, almost all are from the community. This enabled us to have very interesting discussions from the conceptualization of the project and was key for me to make the campaign relevant and authentic. The second is that our consumer feedback and communications with charities confirmed my and the creative team's gut feeling for the project––this is crucial to ensure that the work resonates with consumers; otherwise, there is no need to proceed.
As a brand, we are still a passionate advocate for fighting against any forms of discrimination together with our partners through lots of local actions, not shying away from the struggles
What's been most challenging working with this project?
I expected the education within the organization to be more of a challenge than it turned out to be. The aim for us was to show a broader representation of the LGBTQIA+ community in the campaign, showing the rich spectrum of people the community is made of. That diversity and richness is such a strength. This is also where I personally realized how strong the LGBTQIA+ culture is and how it is gradually spilling over into the mainstream, which is fascinating to witness.

Absolut will also take this further in the years to come in future campaigns, and we have decided to create an internal LGBTQIA+ network for our employees. We're in the process of putting it all together, and we are quite excited about it. Basically, the purpose is to educate and create a safe space for the employees to connect, chat, and make sure that we can be as inclusive as possible as an employer.
Absolut has a long history of supporting the LGBTQIA+ community. How does this historical significance come into play in the Absolut Pride 2022 Campaign?
We have been supporters of the LGBTQIA+ community for a long time, it is very much part of our DNA. We have always believed that everyone should be able to love whom they choose. Back then, in the early days, we bought ad placements in LGBTQIA+ magazines when no one else dared to. We have been working with artists from the community for a long time––through art collaborations with Keith Haring, Andy Warhol, and Tom Ford, for instance––which gave them a platform and supported the fantastic work they put together. We have also been partnering with charities from GLAAD to Stonewall. We are a proud partner of the Gilbert Baker Foundation, which is very dear to us. We have been heroing his legacy on our Rainbow Limited Edition bottles for some years now.

We have been, and are, part of this culture and are incredibly proud of contributing to it. Inevitably, after working with the community for a while and sharing some values, we feel that we are constantly getting to know each other, and I must say that some of our markets have very close ties to some charities. Working hand in hand with our partners allows us not to feel shy in this space. We've all seen blatant instances of rainbow-washing in the past few years. Advocacy within the community is built over time, so we are proud of pushing that historical legacy, especially as the community is prompt to call out pink-washing––and rightly so!
Related