Absolut and Tomorrowland unite to tackle festival safety with dedicated care team
Absolut and Tomorrowland's newly formed diversity & inclusion committee has trained a 90-strong care team to provide valuable emotional support for festivalgoers at this year's two-weekend electronic dance extravaganza.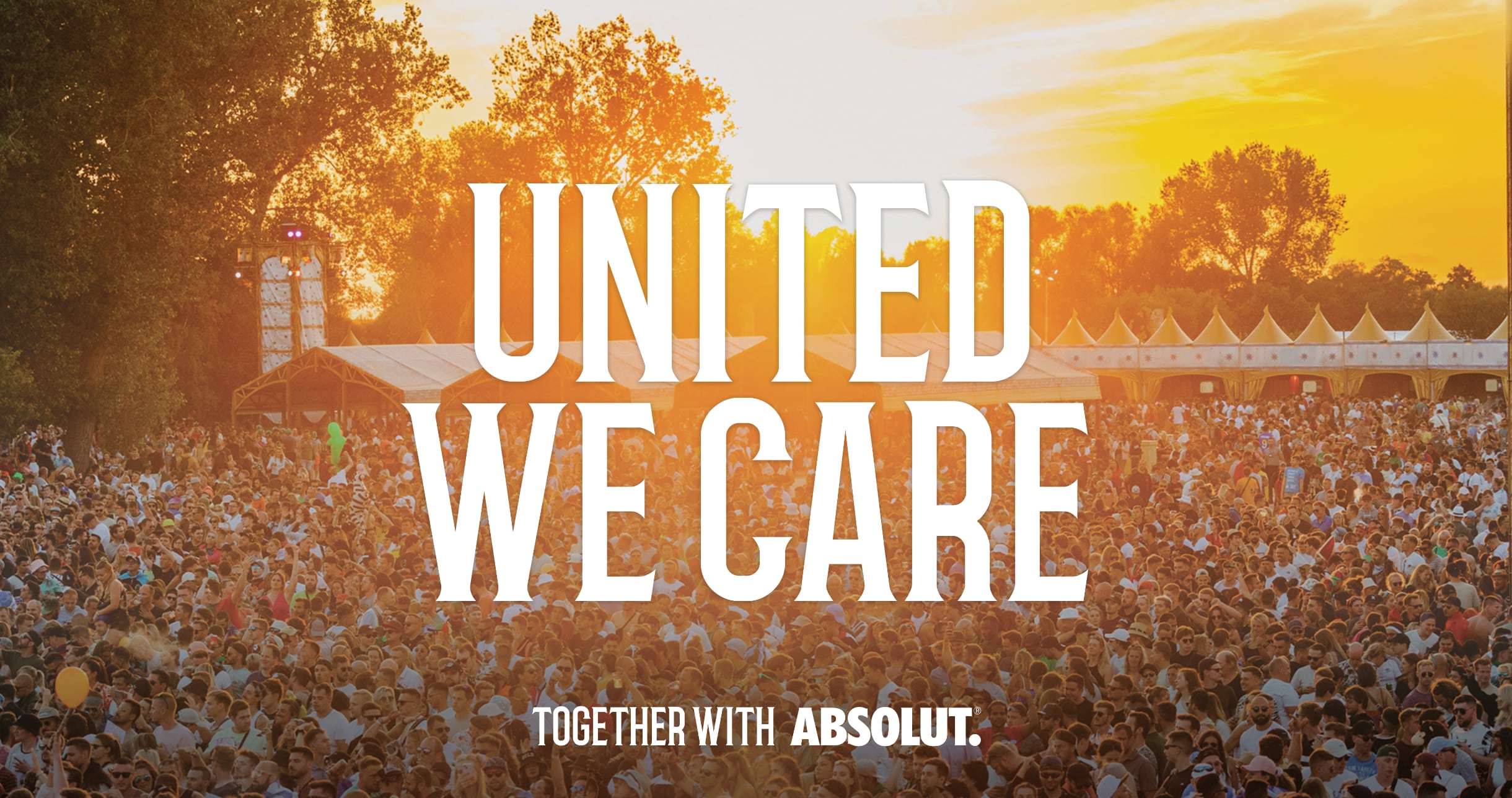 Absolut and Tomorrowland have joined forces to form a Diversity and Inclusion (D&I) Committee with a shared vision of a more equal and diverse tomorrow. Each year, the new committee will tackle two meaningful actions at the one of the world's largest electronic dance music festival linked to a single theme derived from industry-wide festival research.
For the 2023 festival and the chosen theme of safety, Absolut and Tomorrowland have enlisted Stonewall and other specialists to train volunteers to offer emotional support and well-being care to festivalgoers without judgment. Training for the United We Care teams includes guidance on how to respond to incidents of abuse, arguments and discrimination – to help people feel safe and comfortable regardless of their orientation or situation.
The team, of which 45 will attend each day of the festival, include professional psychologists, therapists and people working in healthcare and psychology students from local universities. Split into two, one walking around the festival, the other at fixed locations on site, the team will triage cases and determine if they need to be escalated to supporting medical or security staff.
Now in its third year, Absolut's ongoing partnership with Tomorrowland aims to create a more diverse and inclusive tomorrow through music. It's a movement that unites hundreds of countries and hundreds of thousands of people every year. The new committee will reflect on a broad spectrum of relevant topics to create impact and drive awareness through meaningful actions.
Members have been selected based on their expertise and diversity in backgrounds – and their desire to tackle key issues and be catalysts for change. Alongside representatives from Absolut and Tomorrowland, the committee includes people from the music industry, D&I communities and government.
Sunnery James, Global DJ and member of the D&I Committee said: "It was such an honor to be asked to be part of the committee and work together with other experts to develop really meaningful activities that are doing so much to contribute a more diverse and inclusive world – both within the music industry and beyond it. There's such a unique energy around this project. Tomorrowland has been a big part of my life and career and it's so insane to be able to give back and contribute to a new generation of fans. If you've ever set foot on the grounds of Tomorrowland, you know that you can feel two things in the air: unity and shared joy. The United We Care team is an initiative that helps this thrive even more, and it's so important to me that I can be involved with making this a priority both behind the decks and down there in the crowd. Being in touch with your body and soul is the most beautiful thing you can do, and being able to share this with others is a huge dream of mine."
Tad Greenough, Global Chief Creative Officer, The Absolut Company and D&I Committee Chairperson, says: "Absolut and Tomorrowland know that great things happen when we mix and come together, and that there is no more powerful way to bring people together than the universal language of music. But we have a responsibility to create safer spaces for everyone. Our joint initiative helps fulfil our commitment to provide a space where all feel welcome to celebrate and enjoy."
Tomorrowland, with a crowd of 400,000, 14 stages and 600 DJs, is one of the world's biggest electronic dance music festivals.