Absolut Home utsett till Europas bästa rundtur
Under World Travel Awards kammade Absolut Home hem vinsten i kategorin Europe's Leading Vodka Distillery Tour. En bekräftelse på det gedigna arbetet som har lagts ner för att förkroppsliga Absolut Vodkas historia, produktion och varumärke.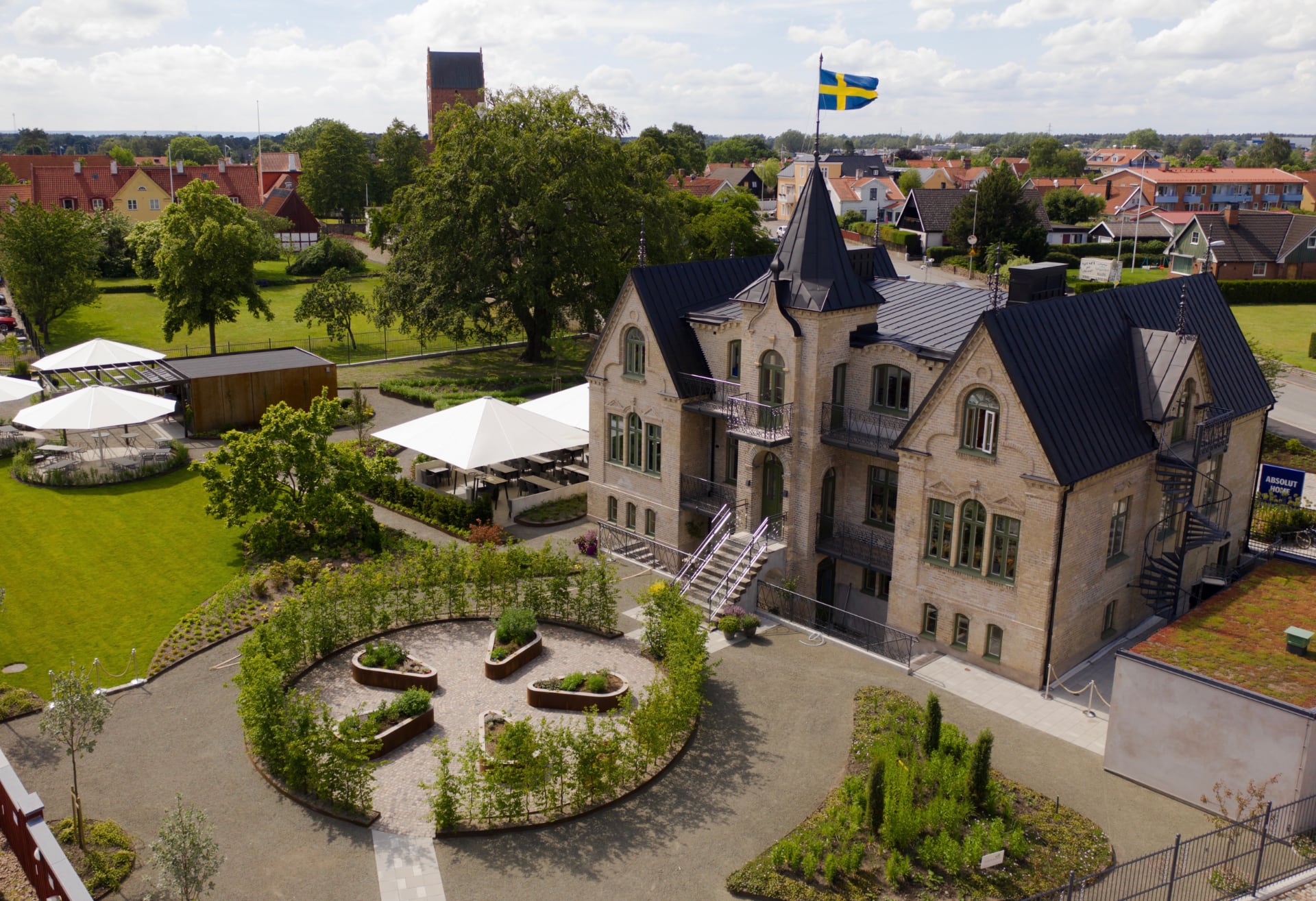 Åhus, 3:e oktober: Syftet med Absolut Home har sedan starten 2018 varit att skildra Absolut på ett innovativt, interaktivt och informativt sätt för att reflektera den kreativitet, lekfullhet och progressivitet som varumärket alltid har stått för. Den 1:a oktober tog man emot priset för Europas bästa rundtur i vodka-kategorin, en bekräftelse på att upplevelsen berör.
Absolut Home tar dig med på en resa genom varumärkets historia. Utöver det du hör, ser och känner, fulländas upplevelsen med den doft och smak som kommer med passande mat och dryck.
"Vi ser den här utmärkelsen som ett erkännande för den unika besöksupplevelse vi har skapat, och en uppskattning som förhoppningsvis delas av både tidigare och framtida gäster världen över. Det ger oss energi och motivation att utveckla vårt erbjudande ytterligare, vilket också främjar besöksnäringen i Sverige, Skåne och Åhus" säger Kenneth Hoffström, Site Manager Absolut Home.
De flesta känner till Absolut, men få vet att all produktion och distribution av Absolut Vodka sker runt den lilla byn Åhus i Skåne, där även Absolut Home finns. Bönderna i regionen sår och skördar höstvetet, råspriten görs från grunden av Absolut och destilleringsprocessen sätter produktens karaktär, för att sedan distribueras från ett och samma ställe till resten av världen, med samma smak och kvalitet.
"Absoluts produktionsprocess går i linje med resten av varumärket – storskaligt men med fokus på detaljerna för att uppnå bästa kvalitet. Visionen och utvecklingen av Absolut Home har inspirerats mycket av den ambitionen, och stöpts i samma form" avslutar Kenneth Hoffström.
Absolut Home förväntas nå ett besöksantal på 25 000 personer innan årets slut, pandemi och restriktioner till trots. Området består av ett besökscenter, bar och restaurang med en stor trädgård. Absolut Home har öppet året runt.
För mer information, material- eller intervjuförfrågningar:
Frida Trieb, Sales & Marketing Manager
frida.trieb@pernod-ricard.com
www.absoluthome.com
About The Absolut Company

The Absolut Company has the worldwide responsibility for the production, packaging innovation and strategic marketing of Absolut Vodka, Malibu and Kahlúa.

Malibu is the number one rum-based coconut spirit in the world.

Absolut Vodka is one of the world's top ten international spirits brands. Every bottle of Absolut Vodka comes from one source, Åhus in southern Sweden.

Kahlúa coffee liqueur is the world leader in its category.

The Absolut Company portfolio also includes Åhus Akvavit. The visitor center, Absolut Home, located next to the main production site for Absolut Vodka, was opened in 2018. The head office is located in Stockholm, Sweden. Chairman and CEO is Stéphanie Durroux. The Absolut Company is a part of Pernod Ricard, the world's second largest wine and spirits producer (source: IWSR).