Challenge accepted
Rocking the boat by challenging ideas, people, or perceptions is nothing new for Craig van Niekerk, VP of Marketing for Malibu and Kahlúa. But personally, moving from warm and sunny Nigeria to the cold and dark North was quite a challenge.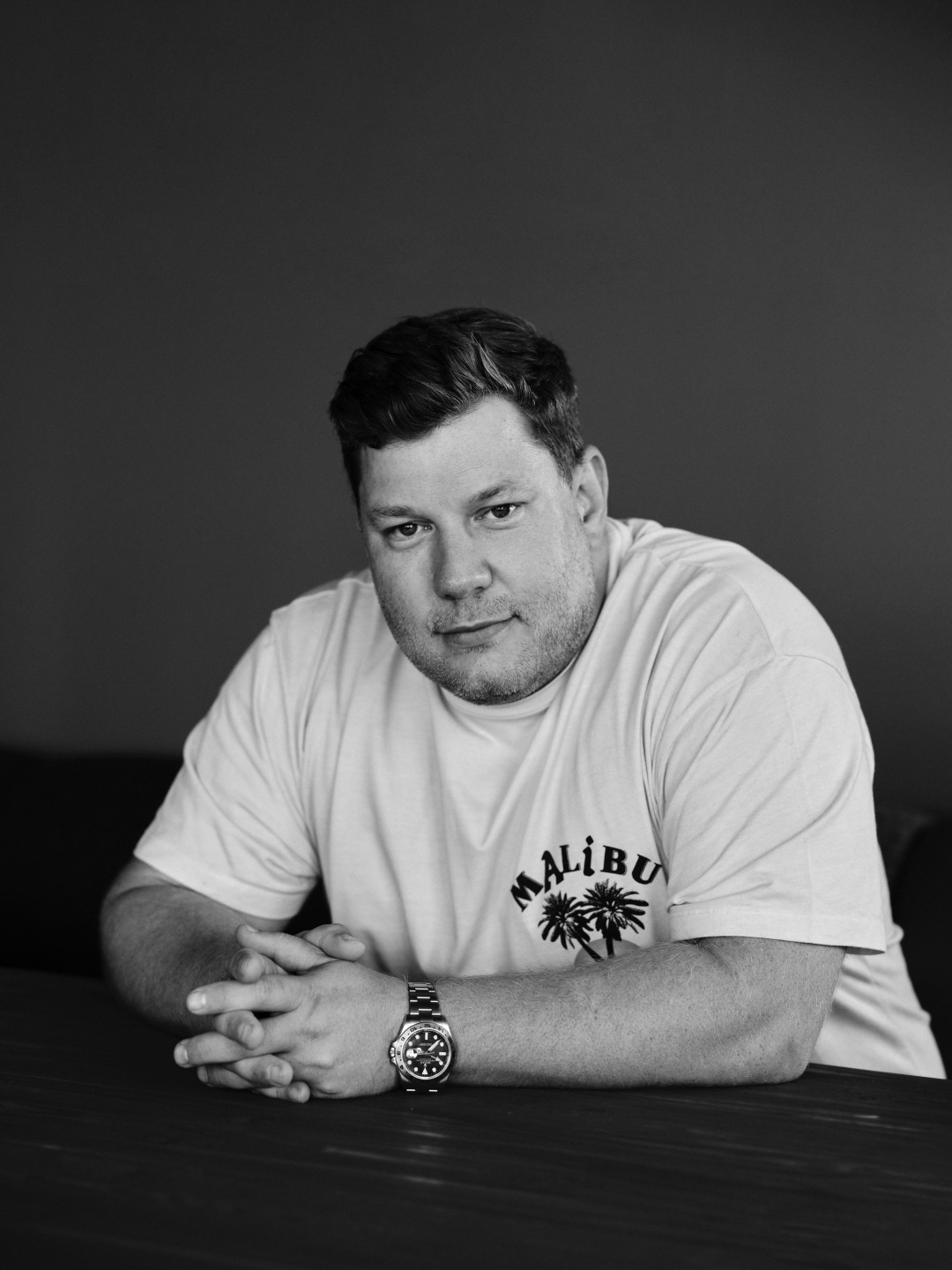 We sat down with the new head of the Malibu and Kahlúa brands to discuss what matters most to him in his job, how he gets things done, and why he's an aspiring chef at heart.
What attracted you to the Absolut Company?
Well, first of all, I have to say it was Santa. Nah, just kidding. I've been a part of the Pernod Ricard family for a while now, experiencing various markets and brands. However, I hadn't worked on the pure brand side. So, this opportunity was a great chance for me to learn and grow. I love Malibu and Kahlúa as brands, and that was also part of the deal when moving to Sweden. Being on the brand side means focusing on the long game. When you work in the markets, it's all about short-term campaigns and KPIs. But when you're shaping global brand strategy, you have your eyes set on the prize three to five years down the line.
What's most important to you in your job?
Both Malibu and Kahlúa are smaller brands within the vast Pernod Ricard portfolio. I want to inspire the people I work with to develop our brands by pushing them beyond what they thought was possible. When someone says, "You can't do this or that," it becomes a trigger for me. The challenge itself gives me so much energy.
What motivates you?
In short, a good challenge and a great achievement. I get fired up when someone says it can't be done. Overcoming a challenge is a tremendous source of motivation for me.
When someone says, "You can't do this or that," it becomes a trigger for me. The challenge itself gives me so much energy.
What has it been like moving to Sweden?
Surprisingly, not as dramatic as one might think. I just moved here from Poland, and there are many similarities. The climate, the people, and the mindset are quite alike. My biggest culture shock was when I moved from Nigeria to Poland—that was a massive change.
What do you miss the most from Africa?
­I'd say the amazing entrepreneurial spirit. Life is so interesting when you have to hustle every day. You can't sit around and complain when there's no train; instead, you get used to solving problems. And I really miss the warmth of the people. Up here in the north, things are a bit more formal. You have to schedule meetings just to get to know somebody. It's very planned.
What previous experience do you bring with you?
Working in various markets for so long has given me valuable insights into the importance of being close to your business. After all, you know your market best, right? I believe I bring different perspectives. Having experienced many cultures, I've learned to step back and find new solutions from a fresh perspective. Sometimes brand companies overlook that, which can make them seem disconnected. In my opinion, having that experience and mindset helps me forecast how markets might respond to our proposals, ideas, and campaigns. That's both valuable and helpful.
The sky's the limit, and I push myself and those around me to reach their full potential. You have to try things, and it's not the end of the world if you fail or make mistakes. That's how you learn.
What's most important to you as a leader?
My core values are achievement and fairness. I'm driven by achieving results, especially when the target is challenging. I enjoy pushing people and challenging them. They call me the Hurricane. I stir things up to achieve new things. But I always have my team's back. The sky's the limit, and I push myself and those around me to reach their full potential. You have to try things, and it's not the end of the world if you fail or make mistakes. That's how you learn. Let me give you an example: Last November, we were working on new Malibu packaging. I asked my team, "How long will it take us to develop a textured sleeve?" They said one year, but we needed to launch it much sooner, by March. They thought it was impossible. But we got it done by March. It just shows that if you put your mind to something and think smart about overcoming obstacles, you can go after it and achieve it. It's about finding the fine line where people are pushed out of their comfort zones but not so far that they lose confidence.
Do you have any role models when it comes to leaders and leadership?
I don't have specific role models, but there are leaders who inspire me. For example, Francois Pienaar for his role in uniting the South African nation through sports. Elon Musk because he always thinks outside the box and believes in not wasting time on things that shouldn't have been invented. And Gary Vaynerchuk for his ability to connect with Gen Z.
You've had quite an unconventional career with positions in different markets. What has been the most challenging moment so far?
It was definitely my time in Nigeria. I wanted to quit after just a few months. I felt overwhelmed. So, I went back to South Africa to meet with my boss's boss and tell him I couldn't handle the pressure anymore. But he turned the tables on me and said I was the one putting too much pressure on myself. In the end, he asked me to go back and finish what I started. That really changed my mindset. Before that, I had been working so much that it pushed me to my breaking point, which was uncomfortable. But I managed to turn that experience into a learning opportunity.
What did you learn?
I've matured and realized that things take time, and sometimes you need to change your mindset and accept how things are. In my experience, it takes about 18 months for a shift in people's mindsets. People can be pushed, but they can't be rushed.
How would your fellow management team describe you?
They would describe me as a breath of fresh air. I bring energy, agility, a strong desire to make Malibu and Kahlua successful brands, and a genuine market perspective to the business. But my interests aren't limited to my brands. I have a broad mindset and try to add value and share my thoughts wherever I can.
What are you passionate about outside of work?
I love BBQing. It doesn't matter if it's snowing, raining, or sunny; my grill is always fired up and ready for action. Besides that, I enjoy being outdoors. The nature here is unbelievably beautiful, and it's easily accessible. In the summer, I go mountain biking, and I've recently started using the Skippery app to go boating and explore the archipelago. In the winter, I enjoy skiing.
What would you have done if you hadn't worked at TAC?
I think I would have pursued a career as a chef. I love cooking and food. Alternatively, being a rockstar would be cool for the excitement, or even a fighter jet pilot for the adrenaline rush.