Local, original and fully booked
We've only been open since August and already Villan, the restaurant at Absolut Home, has been solidly booked out. To say the least, we are humbled by and proud of the success of our very own culinary experience.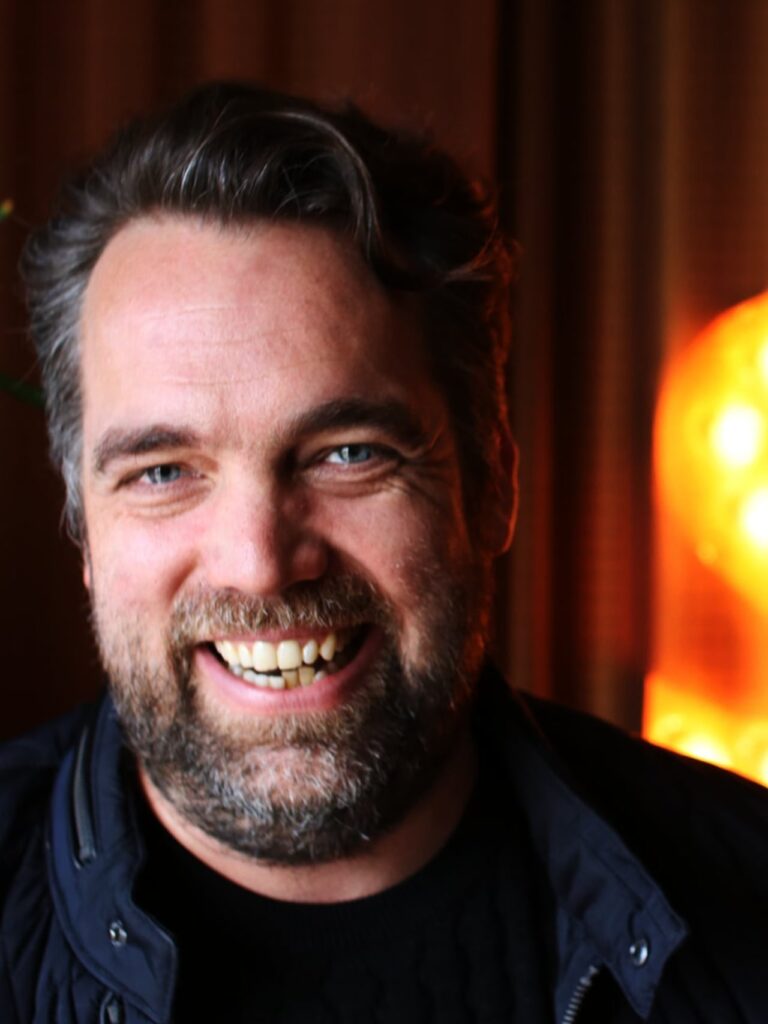 For that, we have the community of Åhus to thank… and world-renowned chef Fredrik Wallgren.
Before coming to us in Åhus, Fredrik spent much of his critically acclaimed career traveling the world, curating dining experiences for humans of all walks of life. This, he says, is what helped him become the thoughtful and innovative chef that he is.
"We'd be in the Amazon on one trip, in Antarctica the next and in the poorest countries on the African continent the next," he says of his work with National Geographic. "The environment gave me one of the most humbling experiences of my lifetime. On the one hand you meet people who have private star chefs at their home and on the other, you serve ice-cream to kids who have never seen ice-cream before."
"The duality of the experience gave me an understanding that every moment needs its care and respect for the expectations of the person you are trying to serve. There is no one solution that fits all."
When we asked Fredrik to come and work his magic with us at Absolut Home's restaurant, he jumped at the opportunity to be with his beloved family full time in Åhus and also exercise his creative ambitions.
We already have visitors returning for their second and third time
"Before you start working for Absolut, you think that you know everything about the brand," says Fredrik. "It's a household brand in Sweden. But after my first week, I found myself in shock. I realized I didn't know anything about the rich history of this company. How much time it spends on achieving a sustainable production, development of the local community and the mentality of the people. Given my interest in sustainability and resource efficiency, I was excited to learn the difference between Absolut and its competitors."
As with all of us at The Absolut Company, Fredrik draws endless inspiration from the community of Åhus. "Innovation, craftsmanship and originality literally bubbles out of the many farms that reside here," he says. "Basically, every household you go to has some kind of produce they sell."
In planning Villan, Fredrik envisioned a diverse and international audience. Around 99% of Absolut Vodka sales are exports, which means only a small share of those who interact with our products are from Sweden.
"We can never have a preconceived idea of who walks through the door, but they all deserve a unique Absolut experience" says Fredrik. "We try to work with pure tastes. We want your fish to taste like the best fish you have ever had. We want your carrot to taste like the best carrot you have had. At the same time, we try to be low in salt and high in taste. To bring out the real flavor in all our ingredients."
"The concept of the restaurant builds from the One Source, One Community values of The Absolut Company," he says of the menu, which is purposely seasonal. "This means we collaborate with the community to source the best raw ingredients we can. I believe sustainable sourcing is the only way forward and everyone on our team shares these ideals. We try to keep things real rather than using big words that cannot be turned into practice."
As for being fully booked since opening? Fredrik puts it down to curiosity and the long wait for our doors to open, but also his team's delivery of an experience that's is as incredible as promised.
"We already have visitors returning for their second and third time," he says. "But even though our guest leave with big smiles on their faces, we always strive to evolve and become better and better. We are not looking to be great, we are looking to be Absolut. And that process does not stop, it constantly drives us to improve."
As always, teamwork makes the dream work. There are no designated roles at Villan; no sous chefs or kitchen managers. "Just one cohesive team. We aim to solve the challenges that face us together."
"We employ courageous bartenders eager to deliver a great drink that meets the kind of flavor palette that the guest wants. The combination of food and cocktails is amongst the most difficult things you can do," says Fredrik.
"I believe there are only a few restaurants in the world that masters the art of combining cocktails with food. Naturally we would like to become one of them," he smiles.
Fredrik and his team are excited to welcome you to Villan!