Malibu
Malibu is the refreshing taste of summer, inspiring a mindset of spontaneity and fun where the sun shines all year round – wherever you are in the world, you can do whatever tastes good. Made with White Rum, our original coconut-flavoured liqueur is a staple in famous cocktails such as piña coladas and daiquiris.
With its iconic white bottle and palm tree logo, Malibu is the number one rum-based coconut spirit in the world sold in more than 150 countries. Discovered in the late 1970s, it has been part of the Pernod Ricard Group since 2005. Today, the original Malibu flavour is more popular than ever, and in recent years we continue to embody the spirit of summer by introducing a range of flavoured liqueurs into the mix, together with a selection of ready-to-drink cocktails.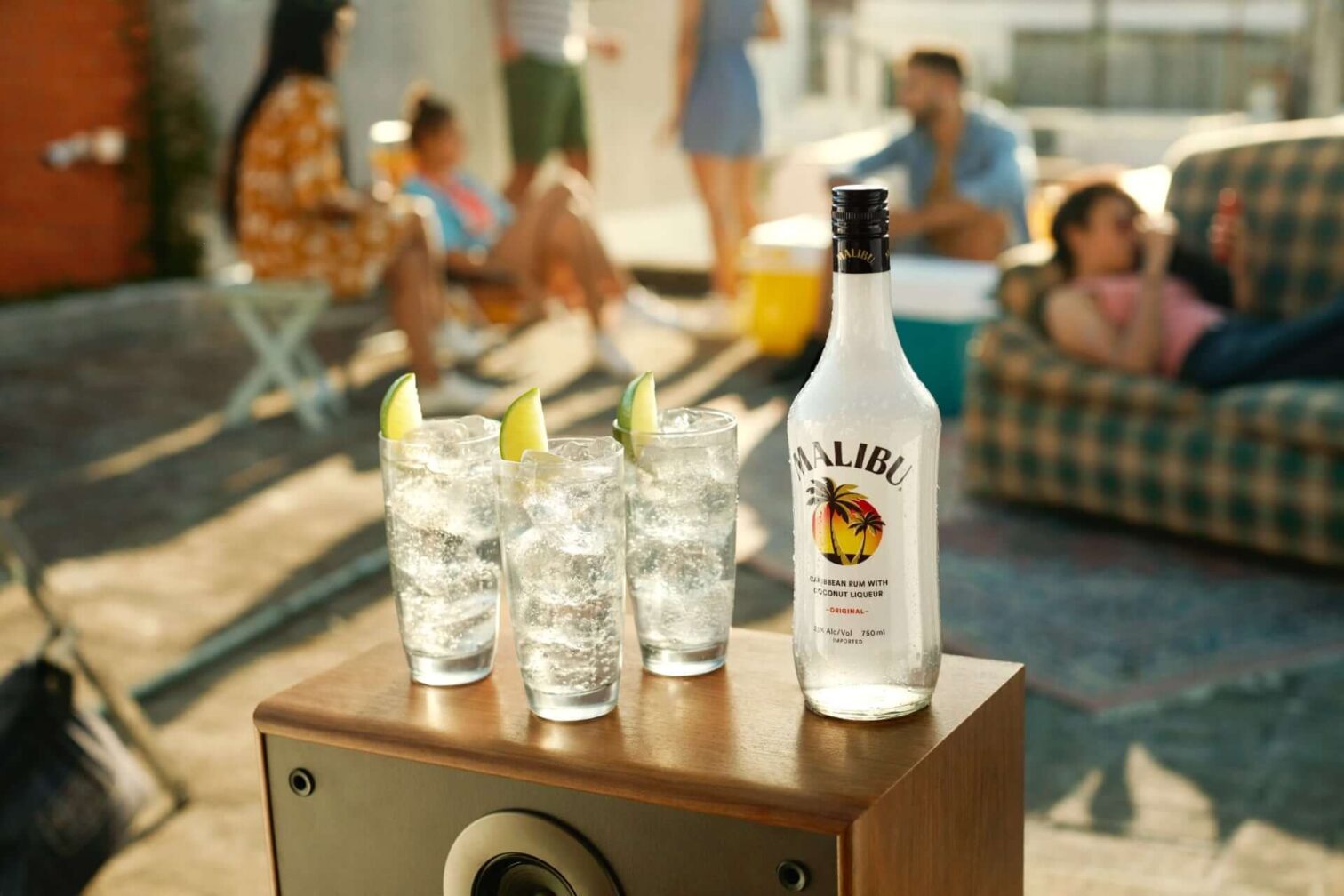 Malibu is the refreshing taste of summer, inspiring a mindset of spontaneity and fun
Malibu was discovered by three British men working for various spirits companies on a trip to South Africa in the late 1970s when they came across a coconut-flavoured drink, called Coco Rico. As it happened, it also came in white bottles (spray-painted by a man whose previous job spray painting new fridges). They loved it and were enthused that it "tasted like summer in a bottle". Seizing a marketing opportunity it was renamed Malibu and was soon being promoted across the globe. Its lower alcoholic strength meant it was initially branded a liqueur which gave it a significant advantage – television advertising for liqueurs was allowed at that time but hard spirits were prohibited from doing so.
Timeline

1978

Malibu was discovered by Peter Fleck, Tom Jago and James Espey.

2005

Malibu Passionfruit

2005

Malibu acquired by Pernod Ricard.

2009

Malibu integrated into The Absolut Company range of brands.

2011

Malibu Black

2018

Malibu Lime and Malibu Mango

2020

Malibu Strawberry

2021

Malibu Watermelon

2021

Malibu ready-to-drink (RTD) launch with Pear, Cola, Watermelon, Limonade.

2022

Malibu Cocktail RTDs launched – Strawberry Daiquiri, Pina Colada Watermelon Mojito and Pineapple Bay Breeze.

2022

Malibu launches global brand positioning with Do Whatever Tastes Good.

2023

Malibu Pineapple and Malibu Peach.

Malibu Cocktail RTD Peach Rum Punch launched.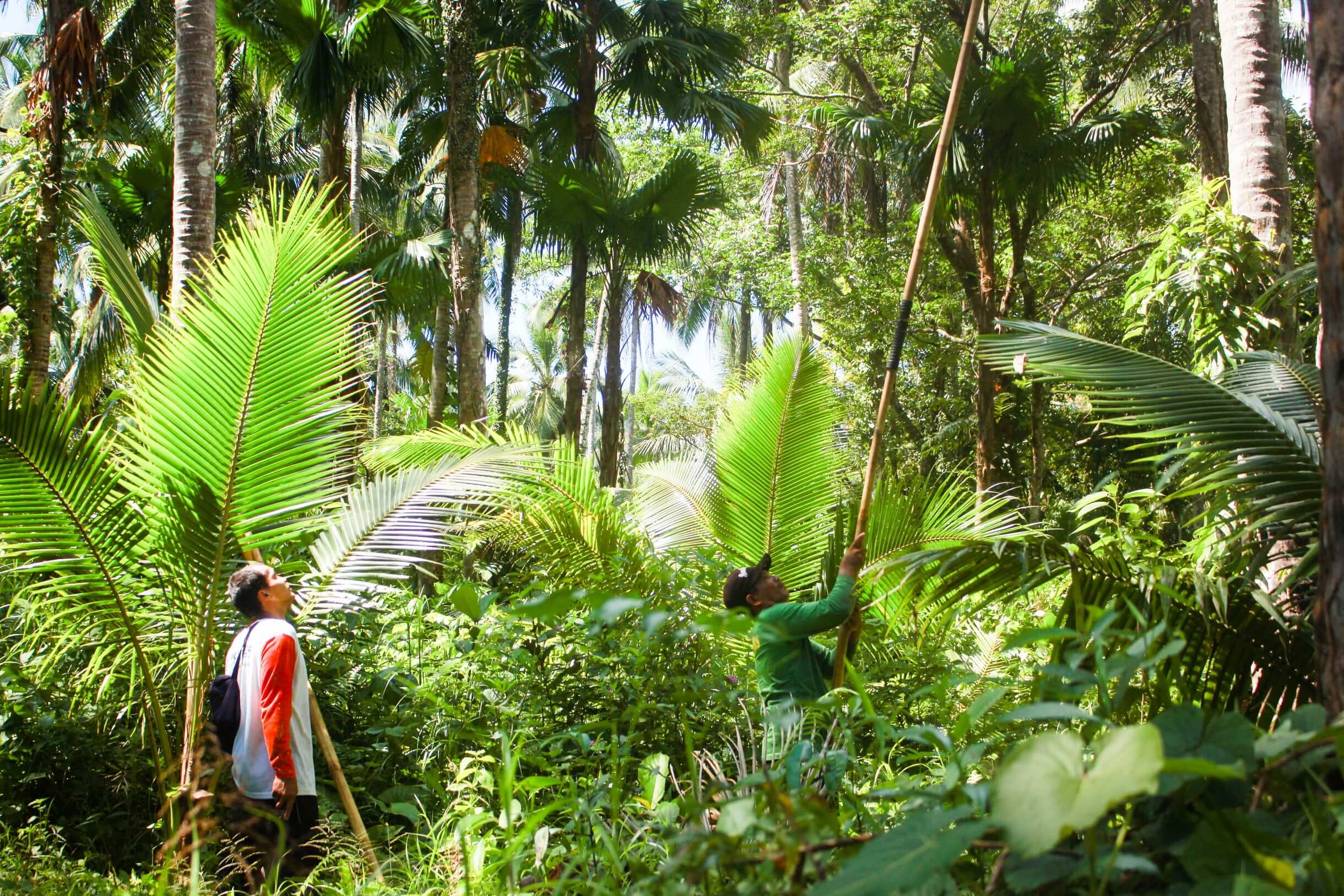 Our coconut commitment
Our Coconut Commitment, a five-year project that started in March 2020, is a promise to protect nature and the livelihoods of the small farming communities that depend on it.
It comes from paradise and tastes like heaven

Malibu's original slogan

25%
the amount of recycled plastic in its PET bottles

30%
the amount of recycled glass in its glass bottles

5
the number of years of our Coconut Commitment project to protect nature and the livelihoods of the coconut farmers in the Philippines

500
the number of coconut farmers we are helping as part of our coconut commitment to improving their yields and income

10M
the amount of plastic bottles Malibu and Plastic bank have prevented from ending up in the ocean since 2021
It tasted like summer in a bottle

Peter Fleck, Malibu's co-founder on his first sip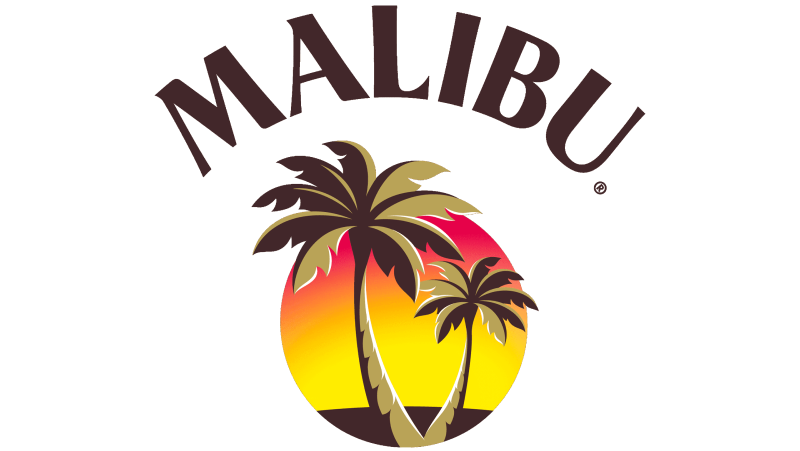 Want to know more about Malibu? Visit the official website for more about our products, all the exciting flavors and drink recipes for a good time.